Discussion Starter
·
#1
·
Ok guys it's time for me to part with my Kahr K40 sub compact. I was planning on keeping this gun to use as a carry gun for when I get my FL CCW but I have now decided to purchase a DW 1911 and after reading a lot of posts, it seems that the 1911 is a perfectly fine pistol to carry for CCW so I have no need for this gun anymore. I will be using this towards my purchase of my new pistol.
Anyway, I've only had this gun for about a year I guess. I've shot probably 200 rounds through it but I did buy it used. I've never had a problem with it loading Blazer Brass at all. The only problem I've had with the gun out of the 200 rounds I've put through it was twice when the slide racked itself forward it didn't rack all the way forward missed by like a 1/4 of an inch. I believe the spring probably needs to be replaced and it should be fine.
Outside of that its a good shooting gun. Where you point it, it'll put the lead for you. It's got great stopping power but I will admit it does get some decent muzzle flare with it being a sub compact. It also does have a decently long trigger pull which could turn some off but others might like due to its glock like design with no safety.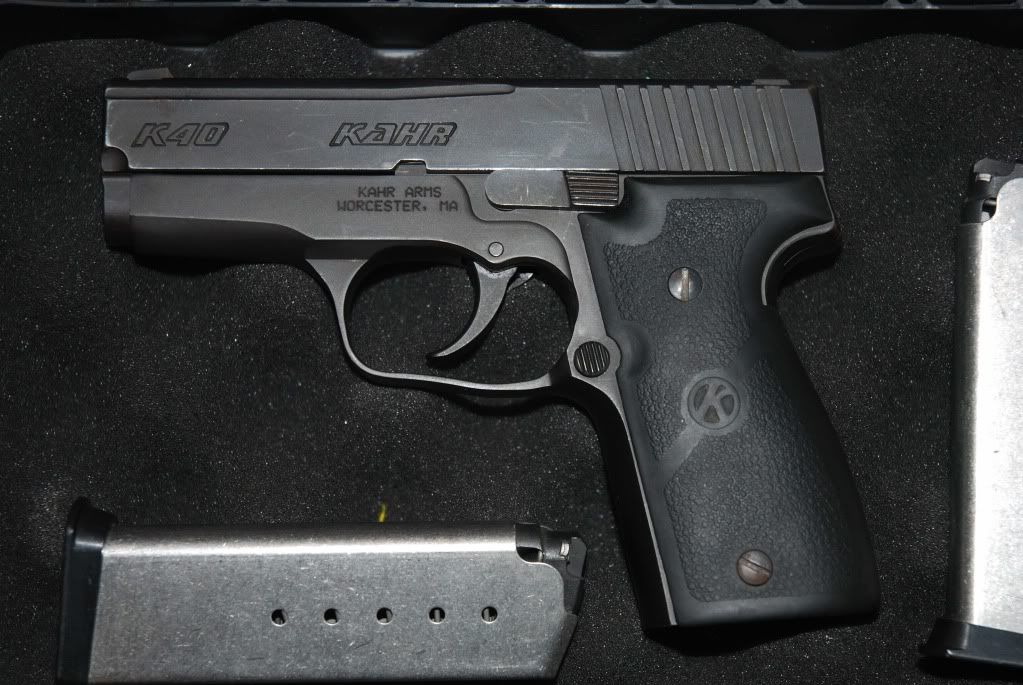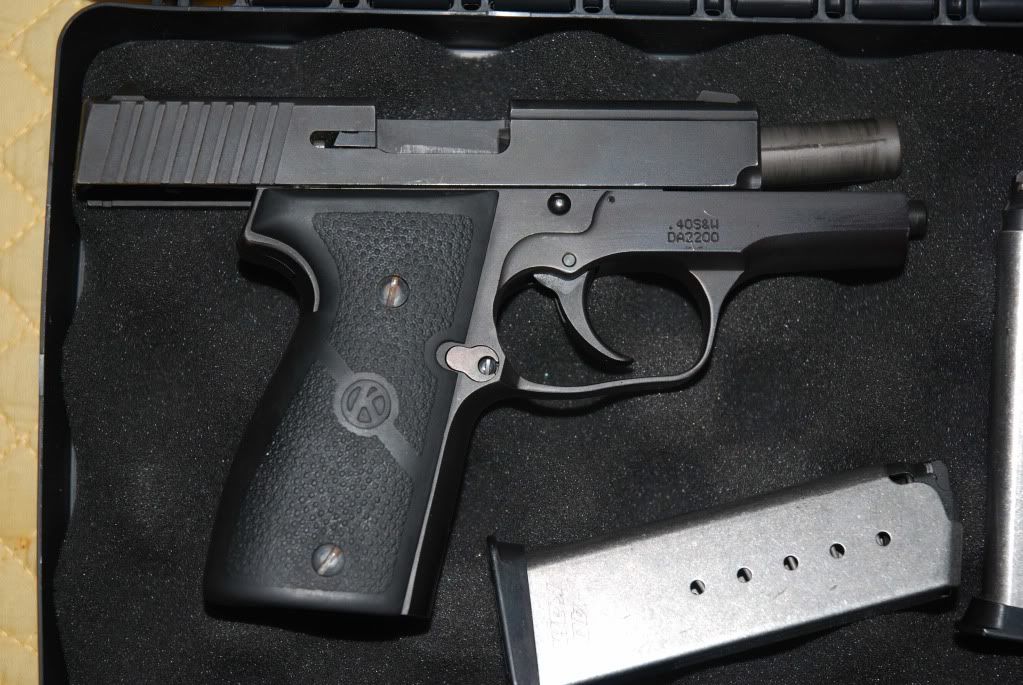 As you can see in the pictures, it comes with 3 mags, I am also including the last box of ammo of Blazer Brass. I believe 4 shots are missing from the box of 50. I will also throw in the case along with the little lock I have for it as well. I also have a DeSantis holster for it. Came with the gun, model number 001 D9.
I'd like to get 350 bucks for the whole package.
Please have a pistol purchase permit form, along with your FID and a NJ drivers license that matches. Would like to keep it as an instate sale, if someone is willing to pay the FFL fee's I would entertain the thought.
Thanks for viewing.
Matt
PS I do realize this is my first post here. Have been lurking for a while but I am an active poster on NJGF if you need any references to me.