Discussion Starter
·
#1
·
My decoys were all set up and my back was against the tree by 5:20 am. I watch two good toms and seven hens feed in the field next to the one I hunt last night till about 6:45. Not sure where they roosted once they left the field.
I decided to get in early, set up and wait them out. It worked perfectly. I had one of the toms in a tree fifty yards to my right drop behind my decoys but walk straight away in full strutt. He gobbled to my calls but stayed just out of range walking back and forth.
The other birds were roosted on the edge of the field 120 yards out. Once they grouped up they walked past my set up at around 50 yards. Headed towards the cut cornfield on the next property. Instead, they turned and feed in the front field and to my left about 100 yards away.
When I realized what was going on I started to call and was able to draw this tom away from the group. He
hung up just the otheside of the treeline for a few minutes before committing to the decoy.
The shot was so close my front bead was the same size as his eye. Just an awesome morning with nonstop action.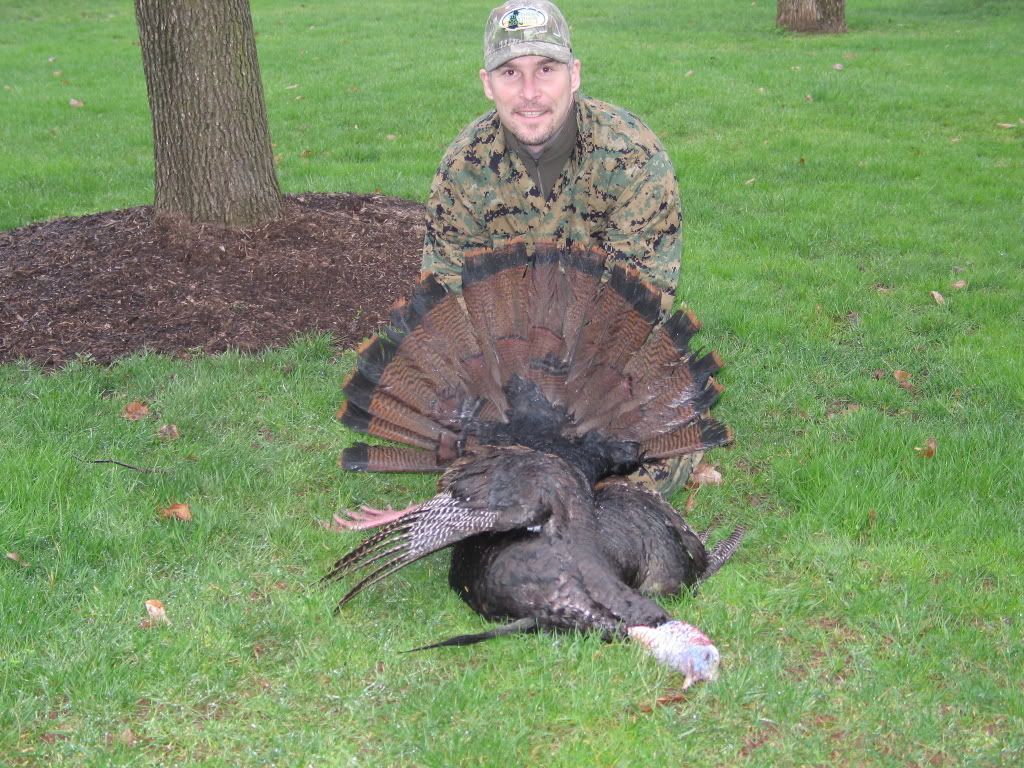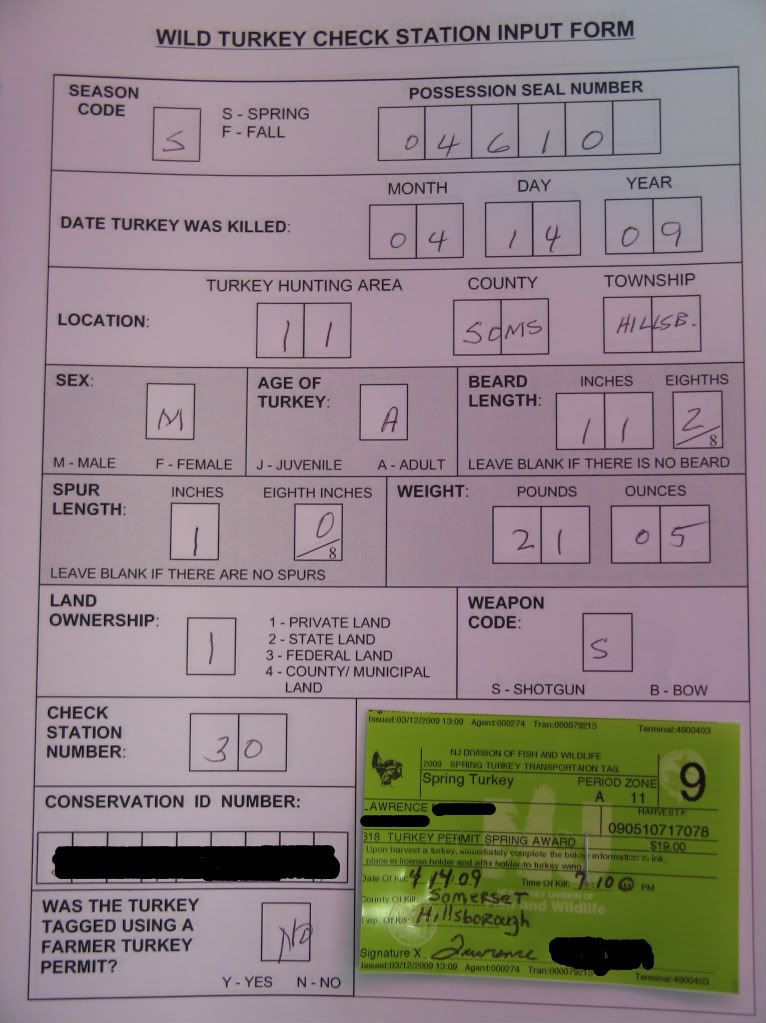 Road Kill Cafe.