Discussion Starter
·
#1
·
Well, when I got up this AM to go out for some ducks, I never thought I would be home before shooting time. I pulled into the parking lot and there it was....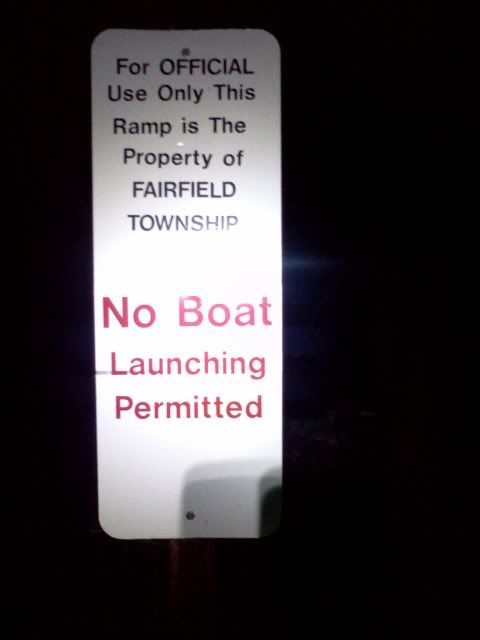 It appears (after speaking with a fellow boater/hunter, who came out at about 5PM Monday night 11/28/2011) that this sign miraculously appearred overnight. He was at the ramp before me this AM (Tues) and we were stunned. I called Police HQ and asked about it... well I am not a "basher" but you can imagine how useful a partime, 5am, wannabee, dispatcher is... [wallmad]
He had no idea, but said "..if there is a sign it must be real.." I said thanks, and I would be over later today to ask about it further (yes, very nicely not being a wiseass) The other guy, then called a few minutes later, the first thing he was asked was..."did you just call?.." then he was given the answers to the effect..."... well if there is no ord# then it probably isnt in effect (yet)..." "..we dont know anything about it..." He asked for them to send an officer over, he was told "No"
I would like to suspect that this is just another anti move... they are gearing up for 6 day and this is when they are thickest out there. If this is the town nipple-tilting to the antis (again) shame on them.
I have had it with this state, and as of today, I announce; I am officially starting my search, to relocate to one of the TRUE AMERICAN STATES!