Discussion Starter
·
#1
·
My son Nicholas has been friends with Dave ever since they started playing soccer together in the fourth grade. They finished their soccer days as varsity players on a team which was coached by Dave's father at a school where we both work. Nick and Dave are pretty tight. Today I took them striper fishing from the beach. As it turned out - the bluefish wouldn't let our bait hit the bottom. A dozen bunker for cutting and a half a bushel of clams gave us plenty of options.
Nick and Dave.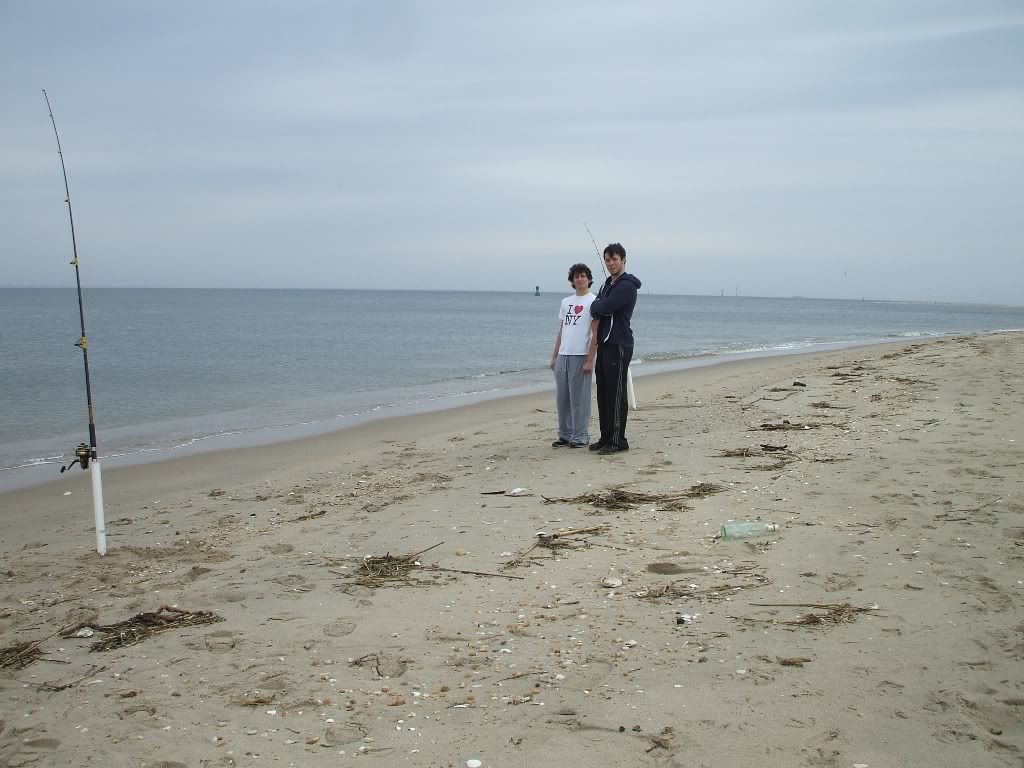 The boys were hooked up from almost the instant we got there as I ran up and down the beach releasing fish, baiting hooks and replacing rigs.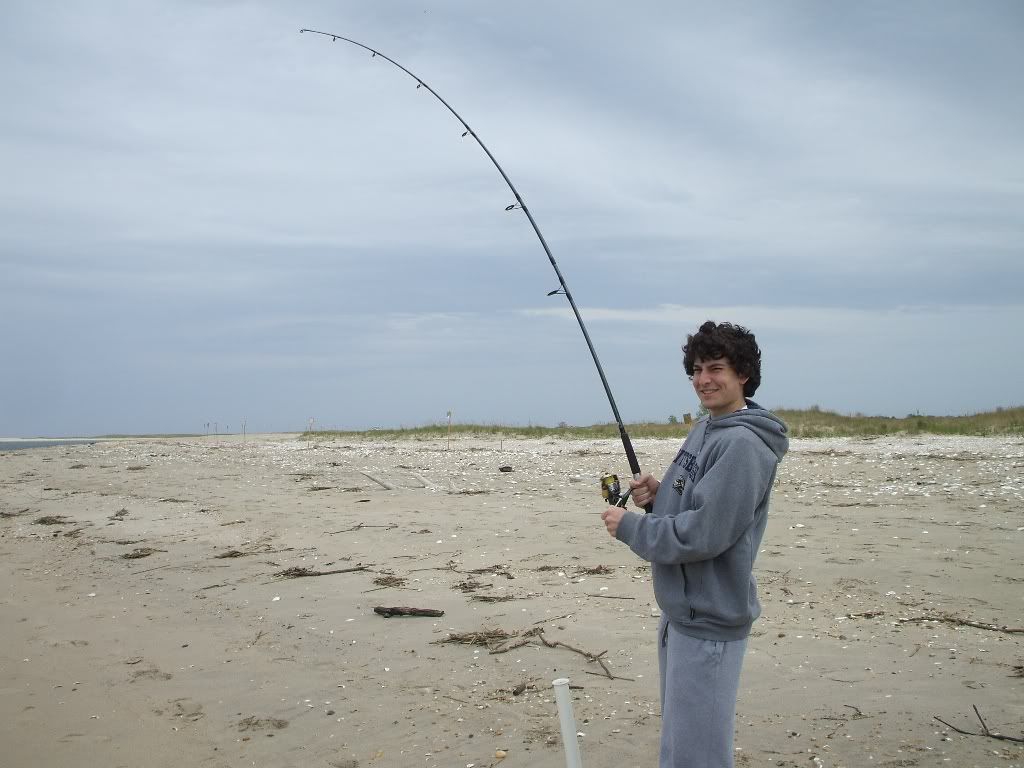 The blues started out small but the smiles weren't.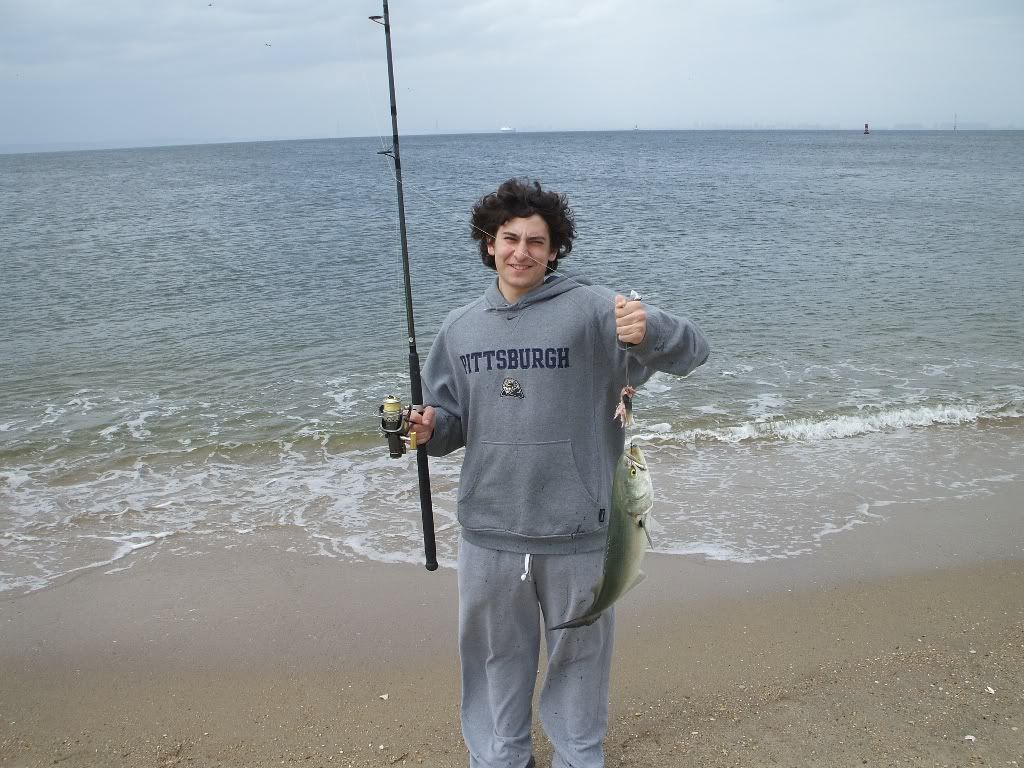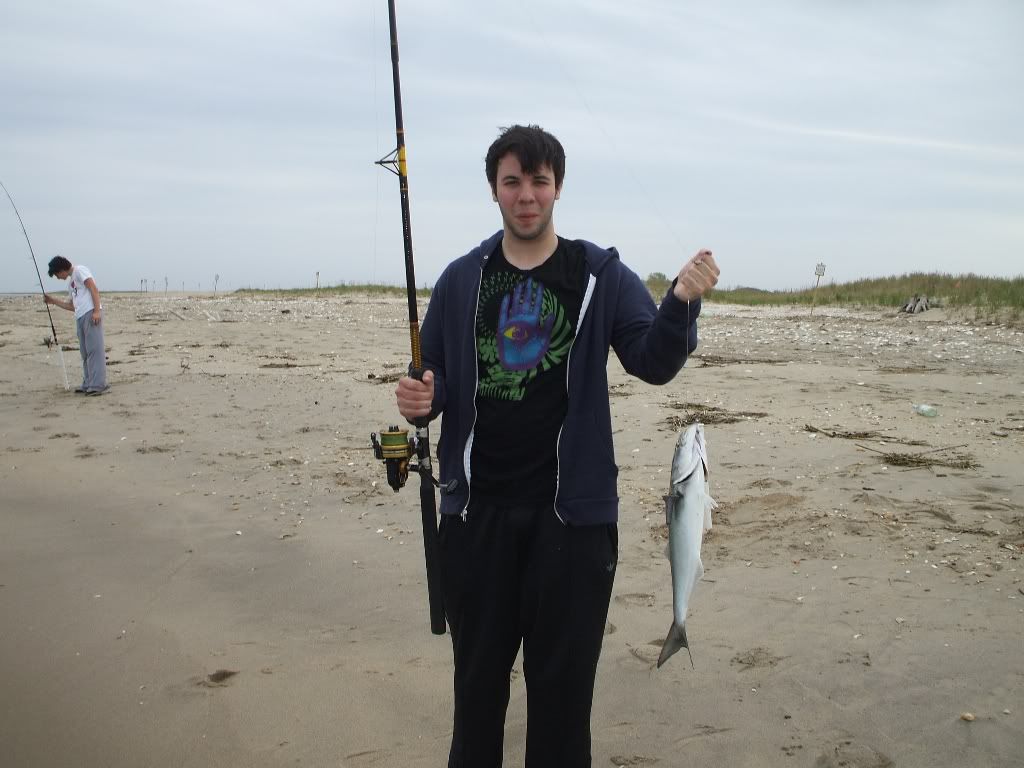 And we had some company. There was an oyster catcher nest behind us. The female was brooding and the male returned occasionally to stand before her - call out while bobbing his head - and do a little dance! It was very cool. After his fourth performance he traded places with the female and she went off to feed. He is a handsome fellow. Some time later two young women came along checking the nests of various nesting birds. They knew all about our oyster catchers nest.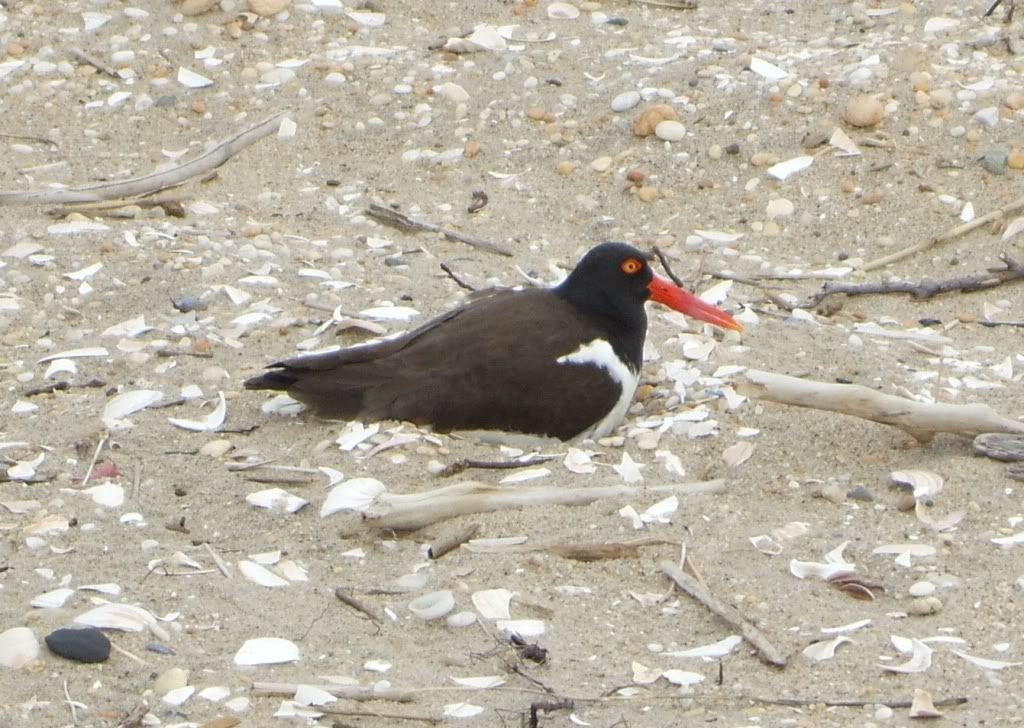 The bluefish bite continued and the boys learned to discern the slight change in the attitude of a spiked rod that would foretell a strike. This was after chasing a couple of poles down the beach. That truck in the background carried the bird ladies.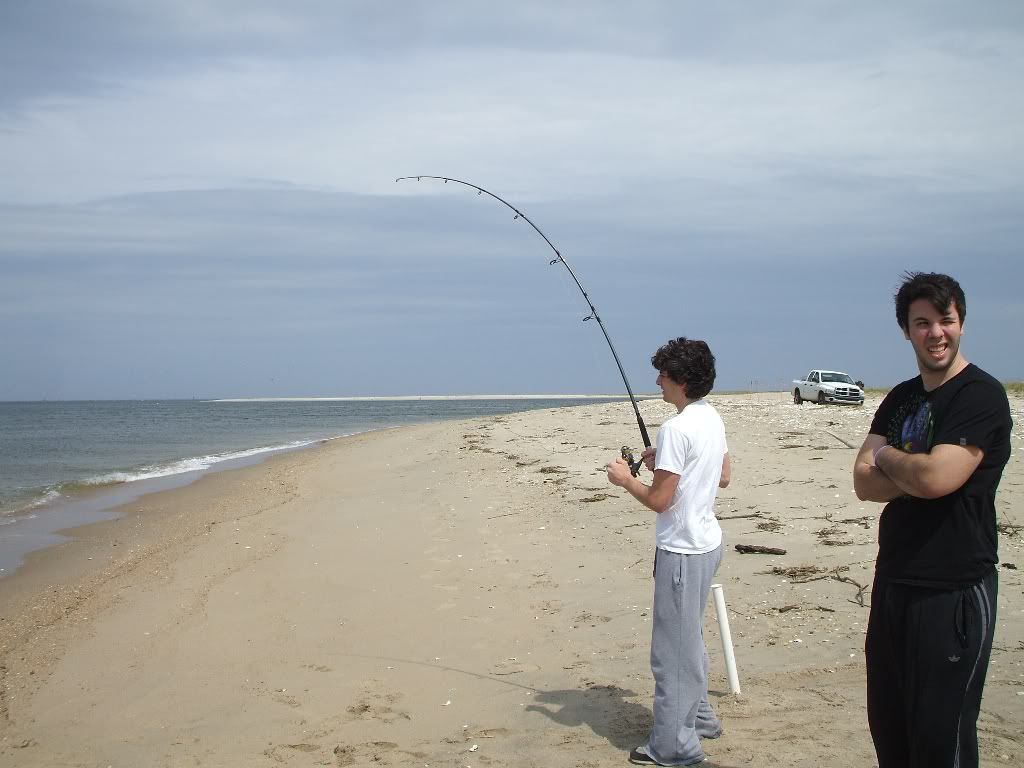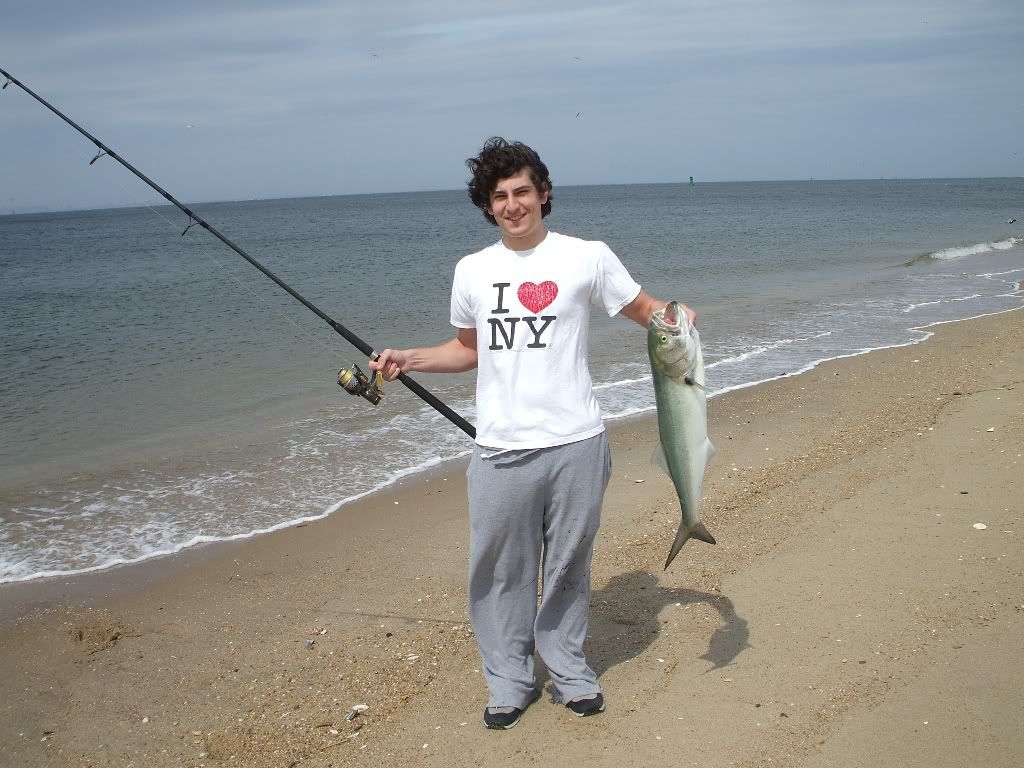 The #10 Mustad hooks were my new best friend today. There were only a couple of bite offs and the hooks held everything from bunker chunks and bunker heads to clams and they hooked the fish with remarkable efficiency.
I still marvel at the head of a bluefish.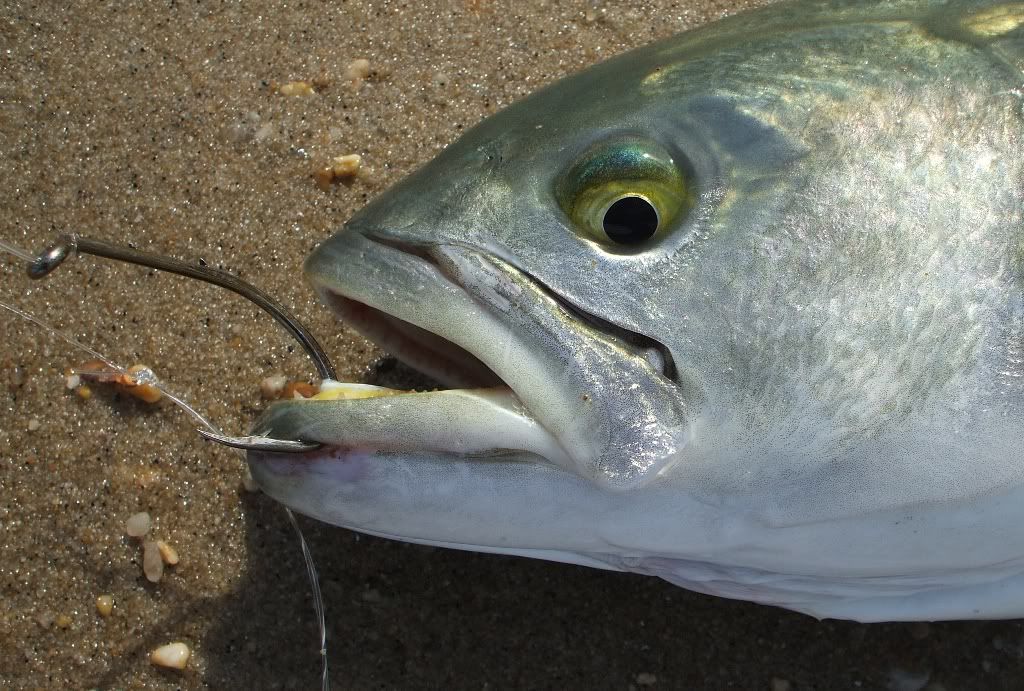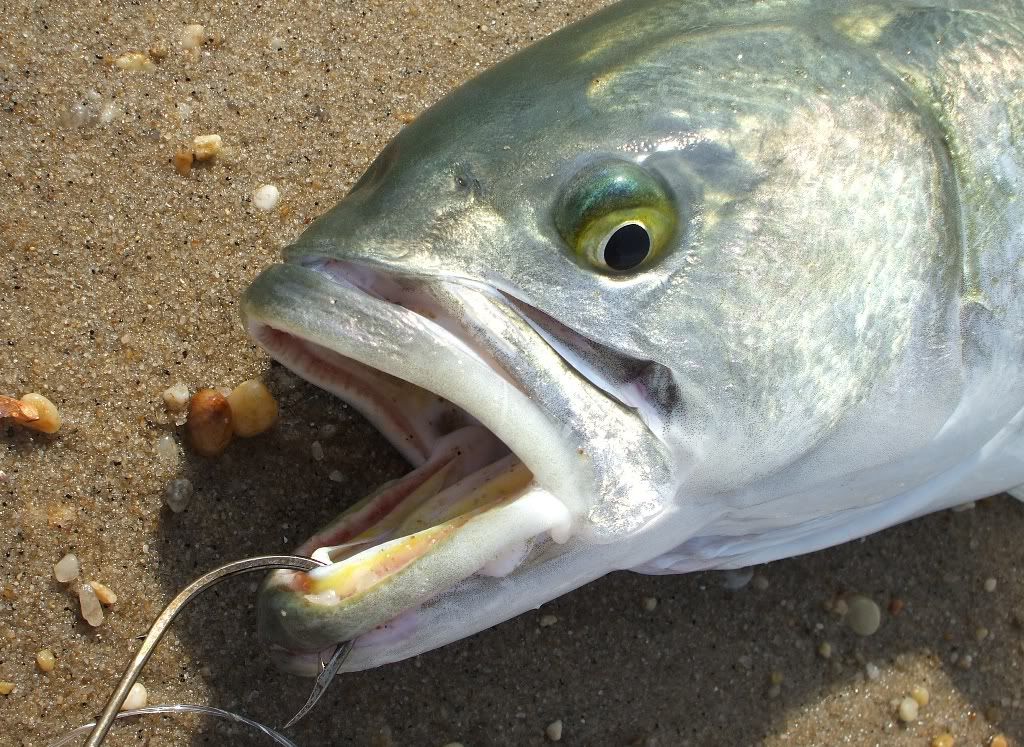 And the blues just kept coming....[up]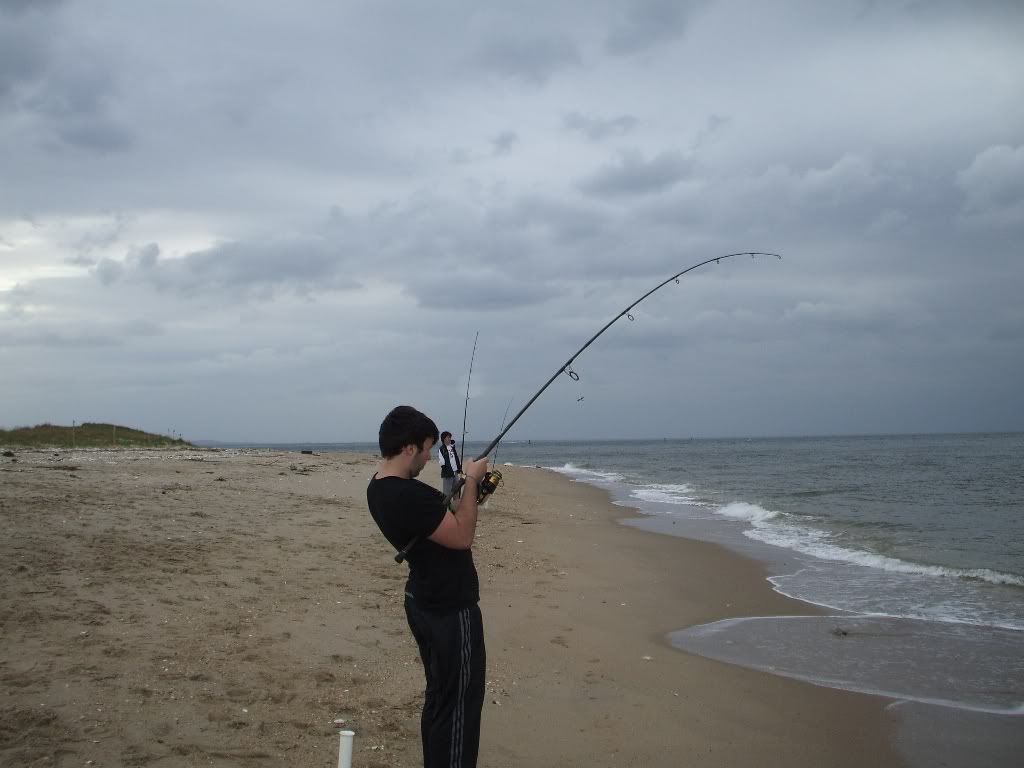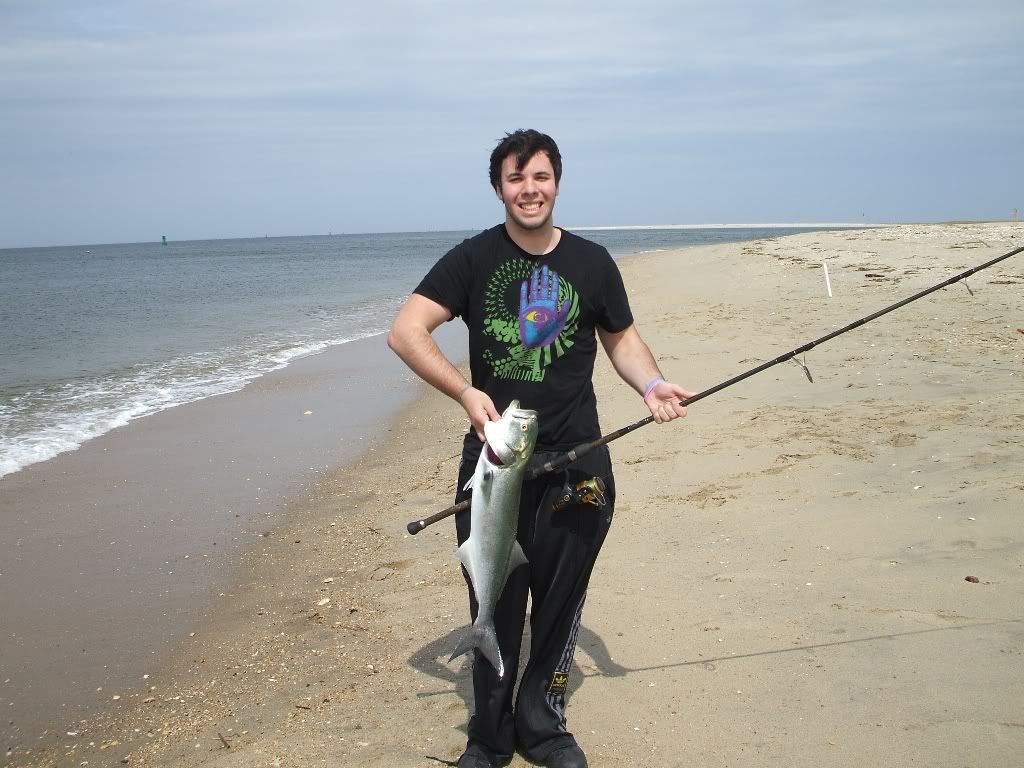 And no surf trip in May would be complete without a few Skates. Have you ever realy looked at their eyes?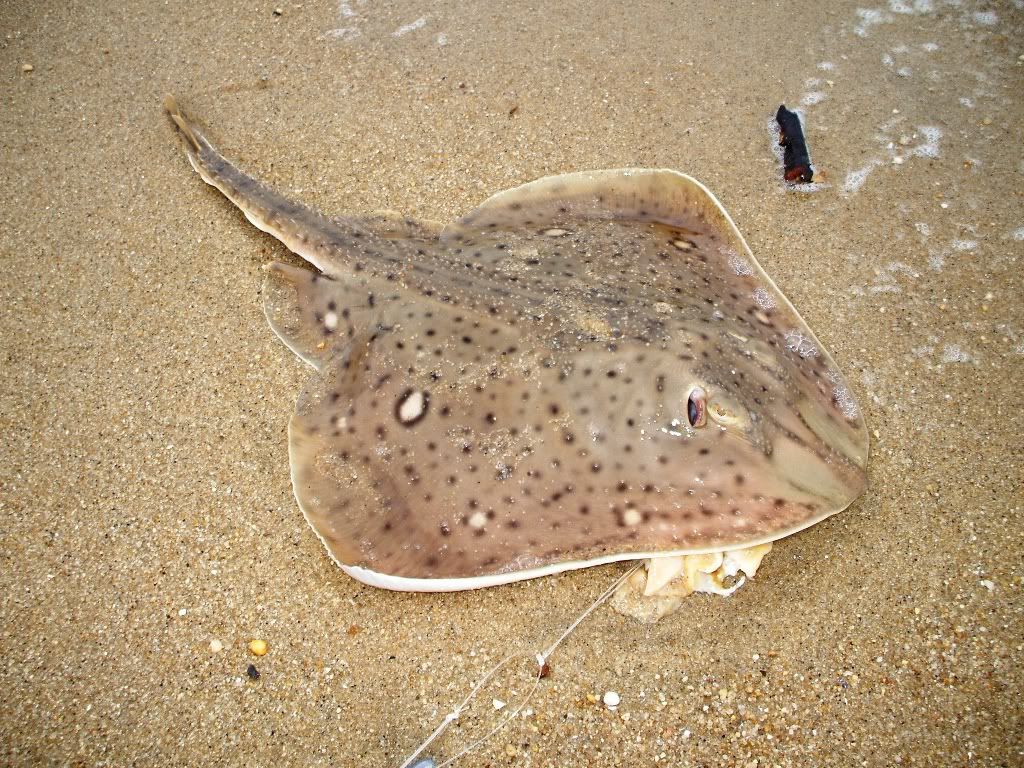 All afternoon and into the evening we were running to multiple hits. There was even a surface blitz 80 yards out. The fish were barfing up silversides AKA bay anchovies. The bluefish got bigger as the day wore on.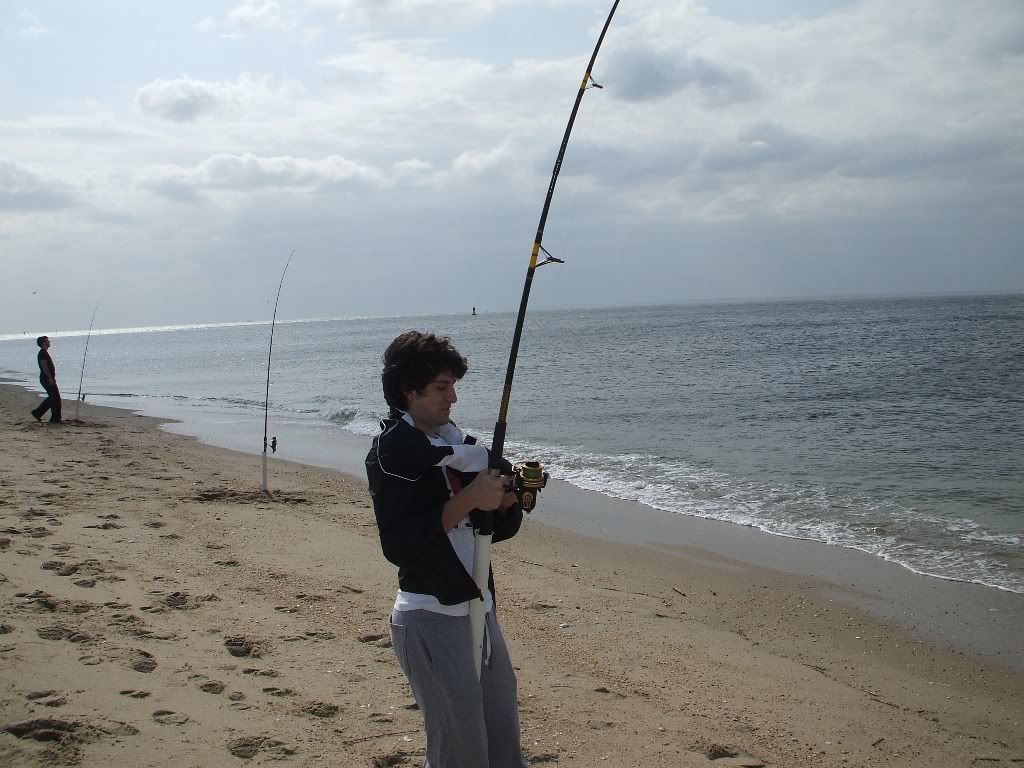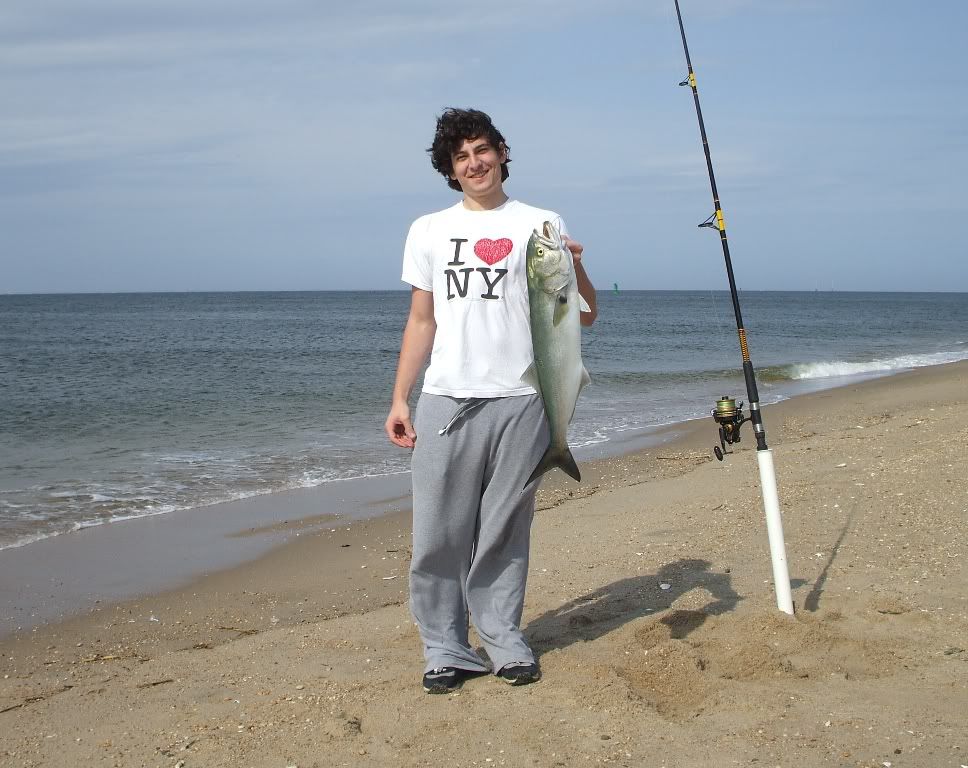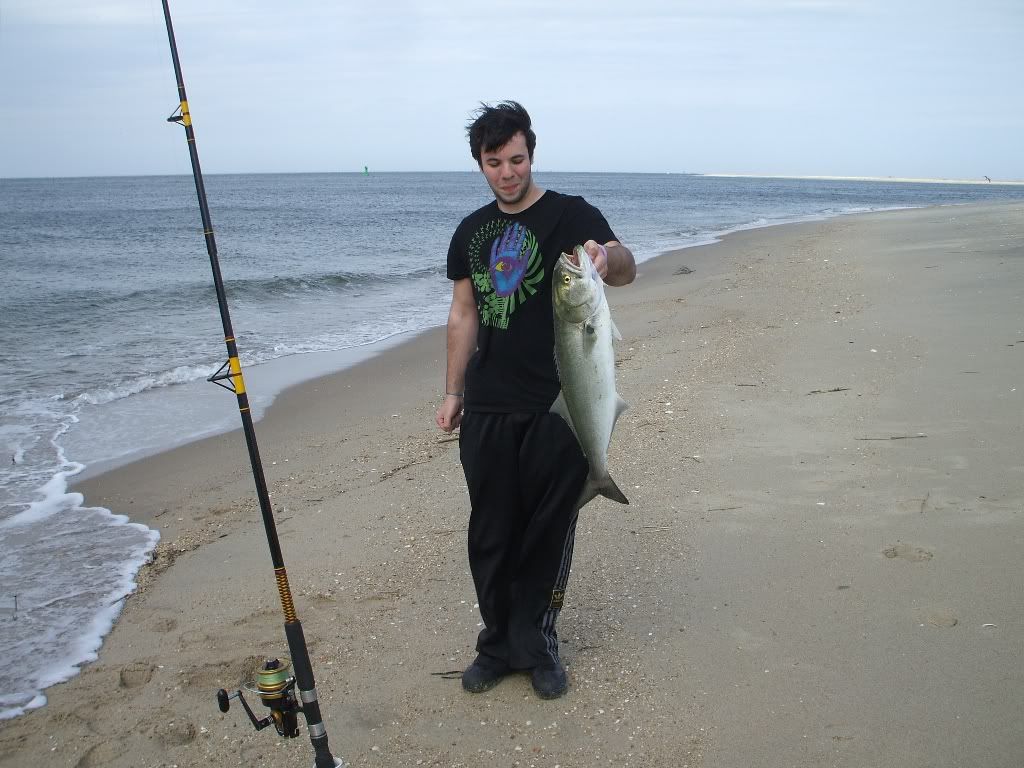 Dave and Nick had a great day. They were tired and I took the beating that you get when surf fishing is fast and furious. Good times.
This last shot is of a scar on the nose of a bluefish. All of the fish that we caught today lived to fight another day. [up]