Discussion Starter
·
#1
·
I went to the range today (CJR&P) to shoot my Bushmaster. My goal was to stretch it out to 200 yards with open sights.
I havent been to the range in about 2 months so i started at 100 yards which is where i was shooting all the previous times i went.
Conditions...about 70 degrees, overcast (the sun peeked through several times), and although it wasnt very windy, there was a steady breeze which ran at my back at first and then started to swirl a bit.
Equipment
Gun...Bushmaster XM15 E2S 223/556
Ammo....PMC FMJBT 223 55 grain.....Remington 223 FMJ 55 grain....Federal XM193 556 FMJBT 55 grain.
Magazines...C products 10 round...Bushmaster 10 round...Magpul Pmag 15 round
I was shooting with a front rest only and open sights.
Here is the setup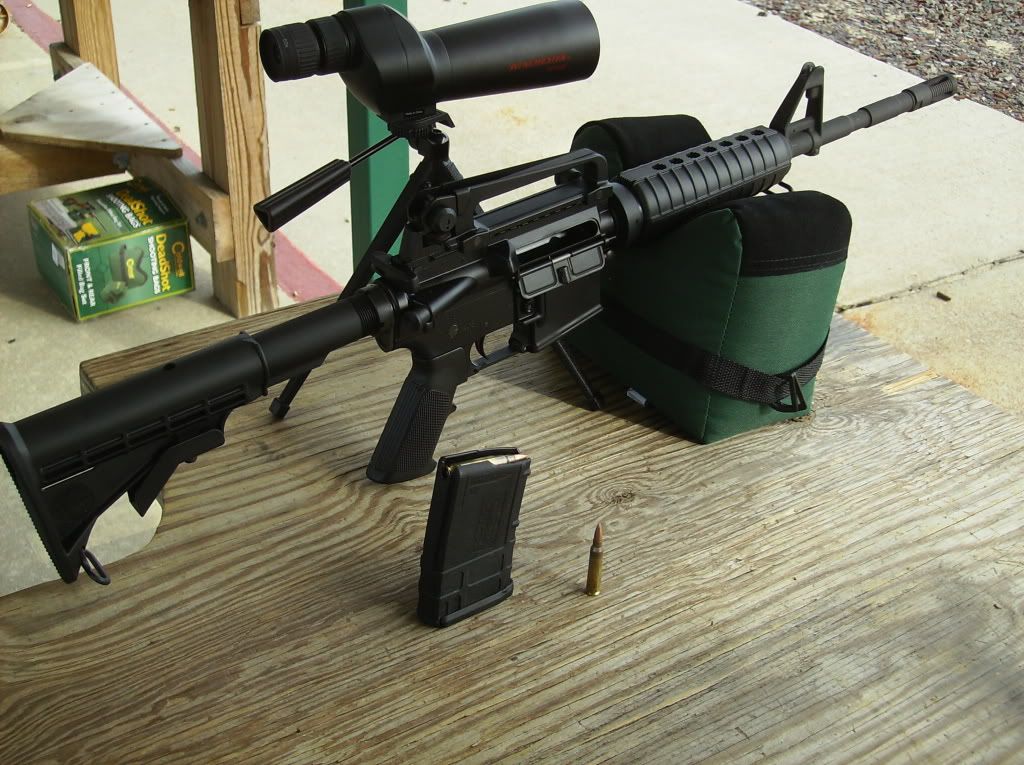 100 yard targets
I shot alot of 10-15 round groups at 100 yards and the xm193 shot the best again overall. But my best 3 shot group was with PMC ammo. I wasnt able to go down range and change targets as much as i like too but here is a pic of my best 100 yard 3 shot group today.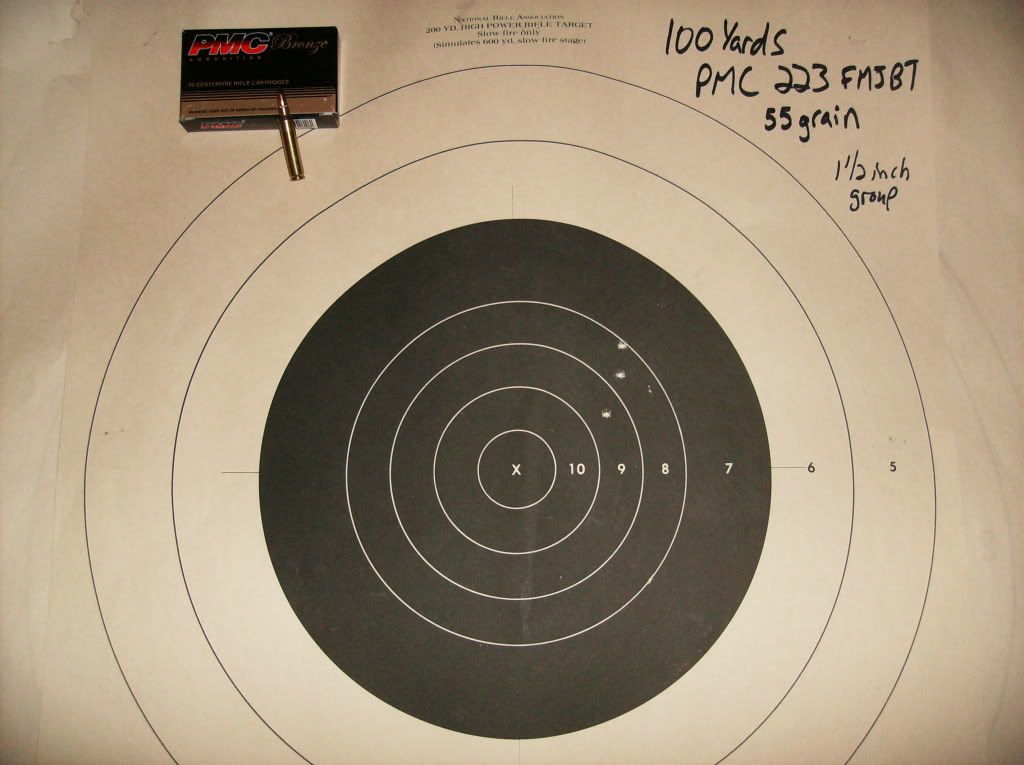 Then i brought out my 200 yard NRA targets. I set up 3 stand targets.
Here is the view of the 200 yard targets.
My first attempt at 200 yards was a ten round group of Fed xm193. I put them all in the black. I know more seasoned shooters might say this is no big deal but for me it was an accomplishment.
The first time i shot this gun, i barely hit the entire target at 50 yards.
Here is the ten shot group at 200 yards.
I tried the PMC and Remington ammo at 200 yards and the groups were on target but not so good. Most were in the black, but some were not.
This was my best 3 shot group at 200 yards. Fed xm193 4 and 7/8 inches.