Discussion Starter
·
#1
·
My father and I went to the Gouin Reservior in Northern Quebec for a fly-in pike and walleye trip. 725 miles from NJ with the last 160 being on a dirt road, we arrived at the air base. Met up with the outfitters and he tells us the fishing is the worst he has ever seen. Spring was real cold and it snowed the second week of June. We had enough cold and rain gear to handle this. Take a 20 minute float plane trip back to our cabin. We were the 3rd group staying there and it was by far the nicest place I have ever stayed in the bush.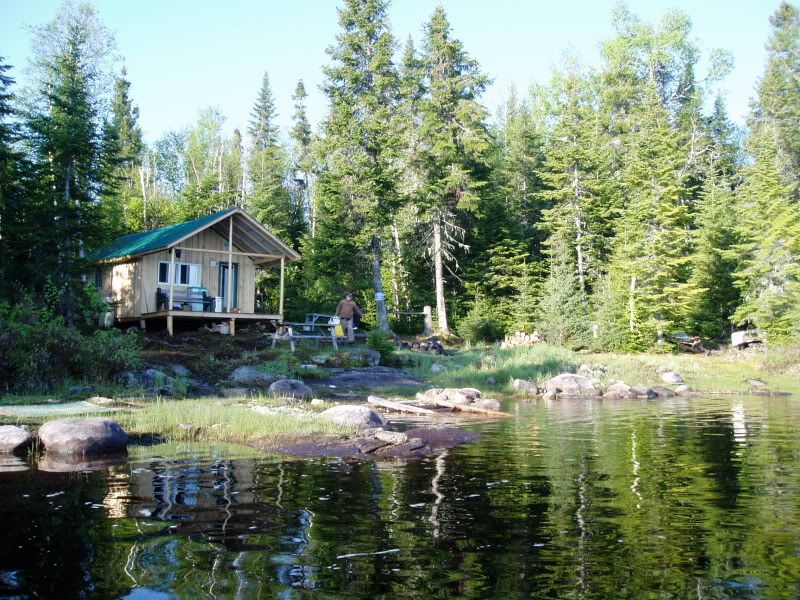 The weather completely changed when we got there. Bright sun and temps in the low to mid 80 all week. It only rained for about 2 hours all week and the wind hardly blew. Fishing was real slow. We caught fish each day, but nothing to brag about. The walleye were real picky except at 1st light and at dusk. Sun was up for about 19 hours a day and that gave you plenty of time to fish!
Dad with a nice walleye!
Dad fighting a northern pike.
Sunset
The Gouin has 3500 hundred miles of shoreline and 610 square miles of water. You have plenty of places to fish and you are in the middle of nowhere. They are everywhere you go and not just NJ!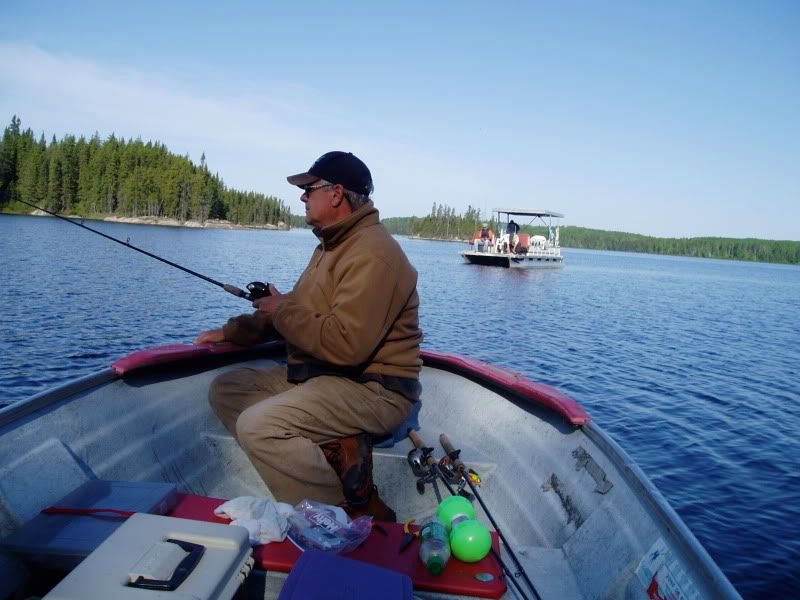 All in all, the fishing was less than we expected and the abnormal cold/hot weather had a lot to do with it. We've used the outfitter in the past and he is as good as any out there. We will use them again. It's alway great to get away and spend time with your dad!