Discussion Starter
·
#1
·
I went to my new club this AM and met my hunting partner Howie. We've been hunting together for about 8 yrs now. Met some of the club members, all seem to be nice and helpful. Got some tips on where we can find some woodcock when the flights start coming down. [up]
The club has fantastic cover although presently it's a bit lush and thick. That will get better with a frost or 2.
Birds were plentiful and we both limited out quicker than we both had hoped to. Oh well, I'm sure there will be days when we will not be so lucky.
I like to take credit that our quick bag limit was due to The Girls and their noses. I think we were the first 2 done. [ko]
Here are a couple of pics of Reba (lighter one) and Dixie. Reba is 7.5 yrs old while Dixie is 5.5 yrs old. They are full sisters and are just awesome bird finding machines.
There are 4 birds as it is the total take for both of us. There is a 2 bird limit as the club is not semi wild.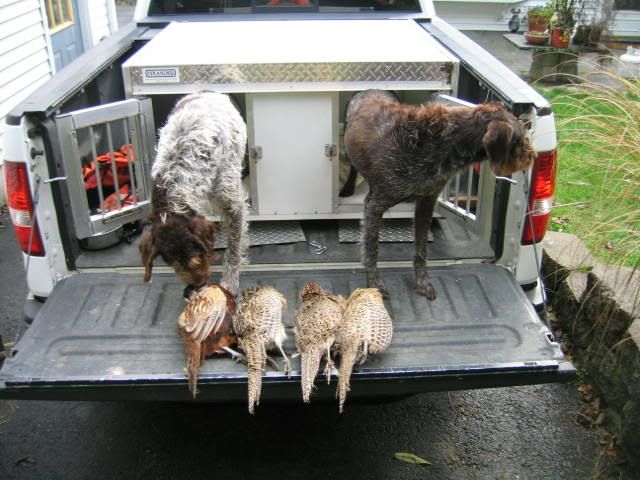 Reba/Dixie and the birds.
The birds and my 16ga. Merkel.
Looking forward to getting out there tomorrow AM again.