Discussion Starter
·
#1
·
Spent the weekend at my friends cabin hunting deer in Davenport, NY.
We had our best year. 3 Bucks, nothing huge but all good meat deer. I shot a 4 pt (almost 5), and the other guys shot a 4pt and a 3 pt. All the deer weighed 110 lbs.
It was a great weekend, perfect weather.
I shot this deer at 100yrds after he came in chasing 2 does. I dropped him on the spot, entrence hole was low and behind the shoulder but I blew his heart in two. He's got another point behind that spike on the left side.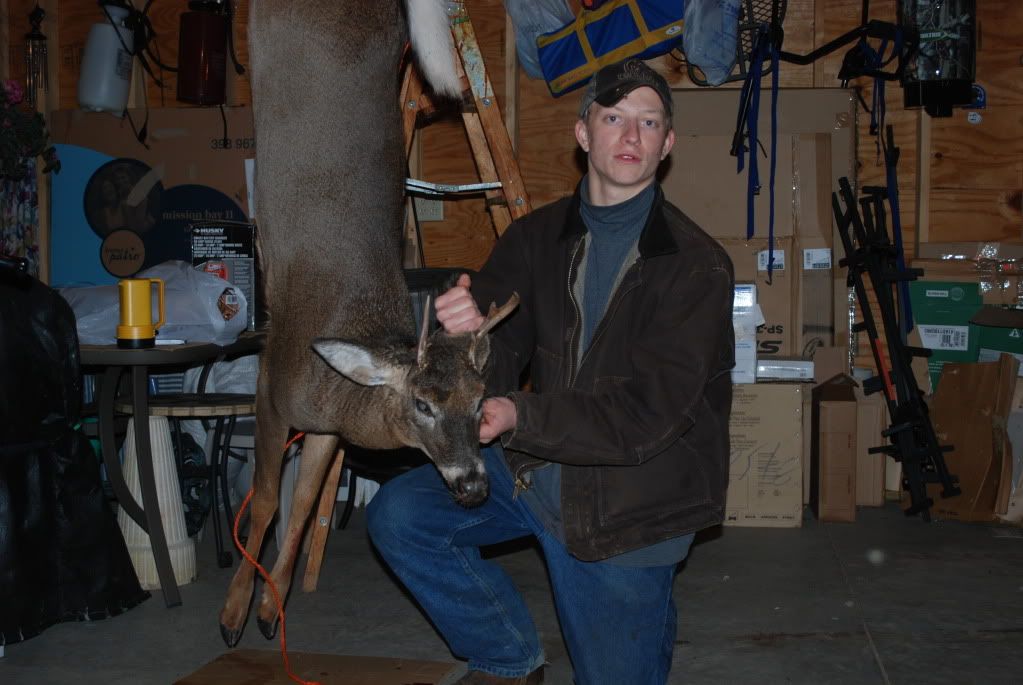 Mike's Buck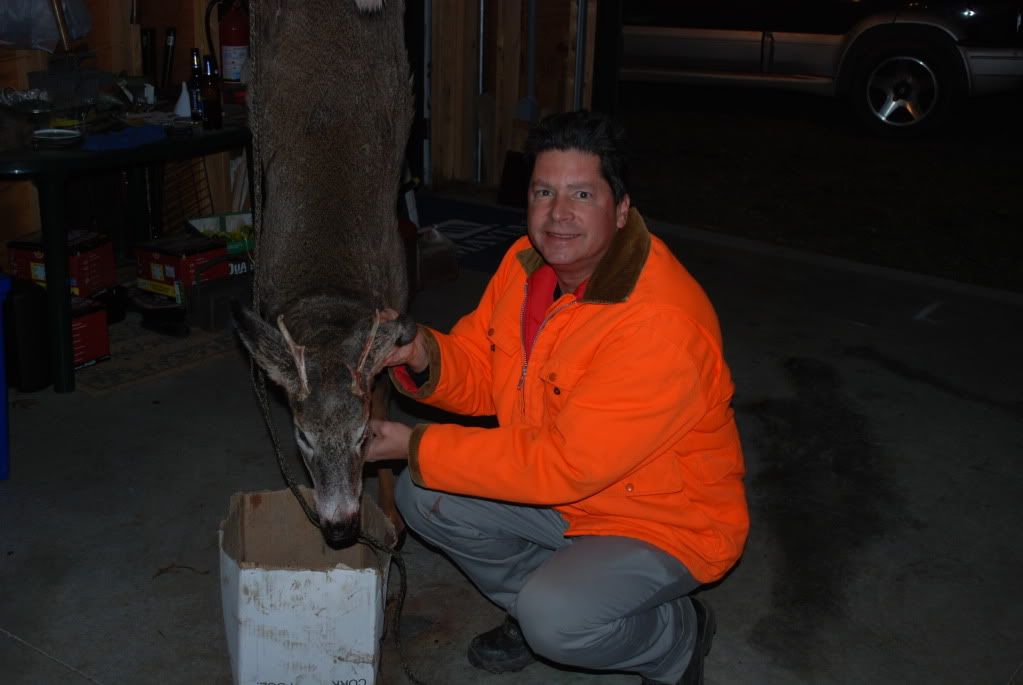 Here's the camp photo. The 1 deer got butchered so thats the antlers he's holding up.
We had one other guy come up late. He missed a big 10pt out of the stand I was in monday morning at 40yrds.