Discussion Starter
·
#1
·
I don't know how many of you ,use GoMuddy treearm camera supports for filming , but if this post can help out even one of you, then it is worth posting.
I always carry the camera in a backpack with the arm strapped to the outside, but I have no way of carrying the base unit with out strapping it over my shoulder or carrying it in my hand. Then once at the tree, I have the base unit in my hand and I have to attach a haul line to it. climb up, screw in a peg to hang my pack, raise the base unit, fasten it to the tree and then remove my arm and camera from the pack and attach them. The base unit attaches by a rachet strap that is noisey to operate in the pre-dawn stillness and is sometimes a hassle to get the strap aroung the tree.
So...I thought that if I can mount a base unit in the tree ahead of time (when I hang the stand) It would solve alot of problems. Muddy sells extra base units but they cost $129.99!
So I put on the thinking cap and went to HomeCheapo for some parts to make my own. This is a proto type and I'm going to try it out as soon as I can. If everything works out...I'm going to make a few more....I bought all the parts for less then $20.00 (Alot cheaper then $129.99)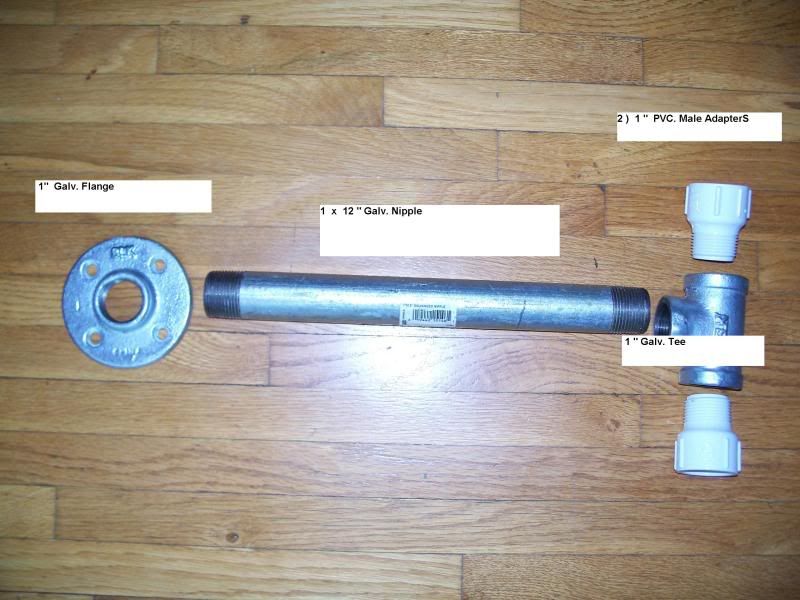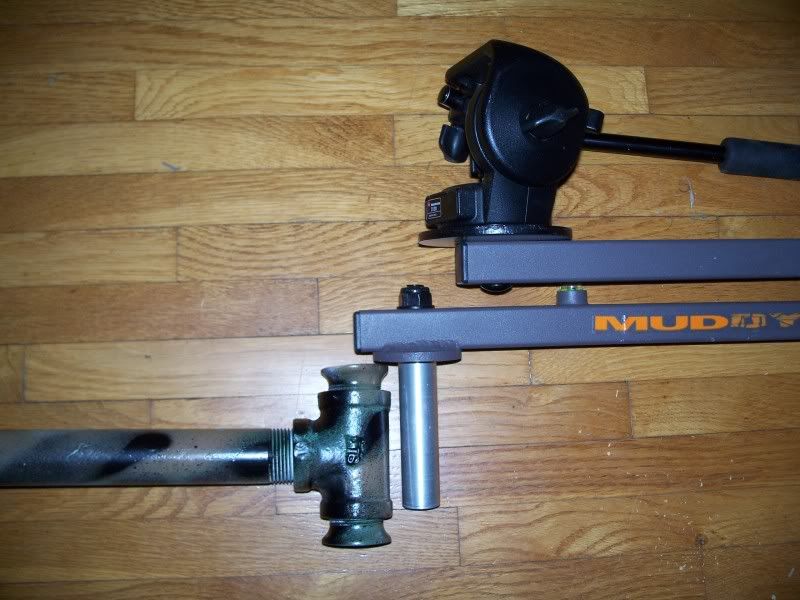 I just have to remember to bring plenty of washers or something else to use as shims when I screw the base to the tree, so I can get it level.