Discussion Starter
·
#1
·
Got out the other day for some left over phez, Been doin good past few times ether got em or missed em [hihi]. Got two cock birds [up], dog locked up got one and marked the other one. Went over after a little trailing another point and another bird [up].
I forgot to snap some pictures midway cleaning one of the birds, so heres just one of them. I found a patch of yellow looks like rotting skin, anyone know if it safe to eat or atleast what it is ??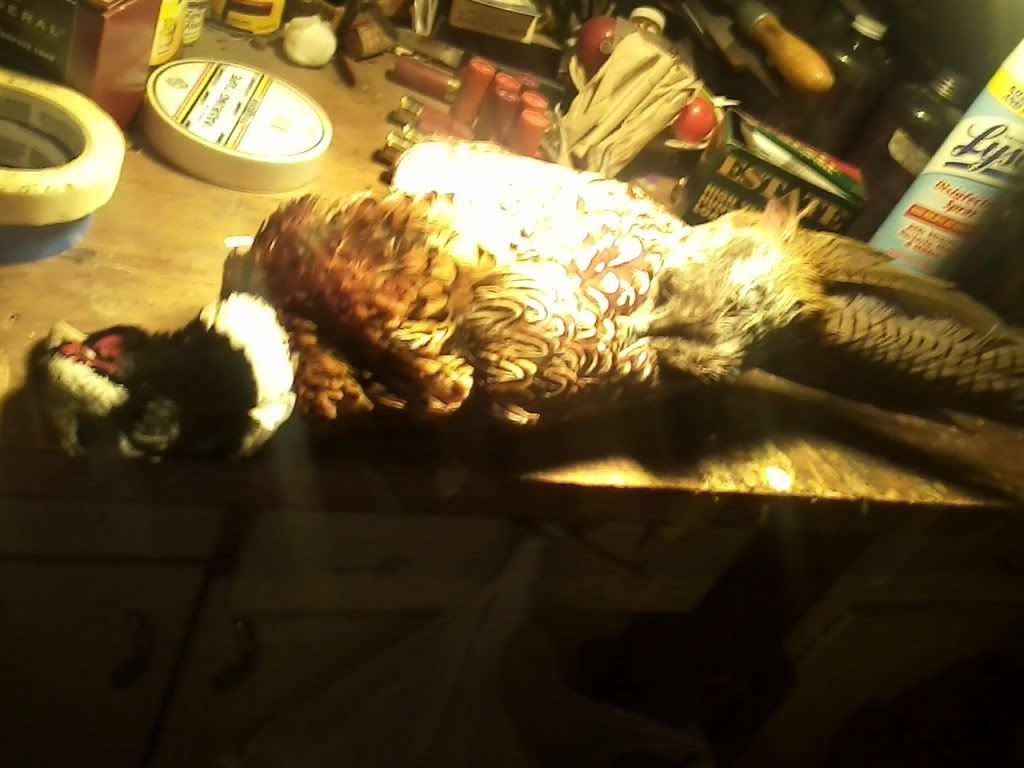 what is this ?? safe to eat ?