Discussion Starter
·
#1
·
Good evening all NJH Members,
There has been much work done lately to try and get everything going for a Veterans Pheasant hunt and it is a 100% go! The hunting event is a joint Hunters Helping Heroes, SGS and Indian Creek event where we are hosting 12-15 Post 9/11 Veterans on a FREE all day Pheasant hunt at the Indian Creek Shooting Preserve.
Our list of Vets include a few Army Majors from Picantinny Arsenal, a few Air Force Staff Sergeants from McGuire Air Base, a prior Marine Corps member who is now a Corrections Officer, Will Jimeno (NJH Member: ShootStraight) and a few other amazing Vets.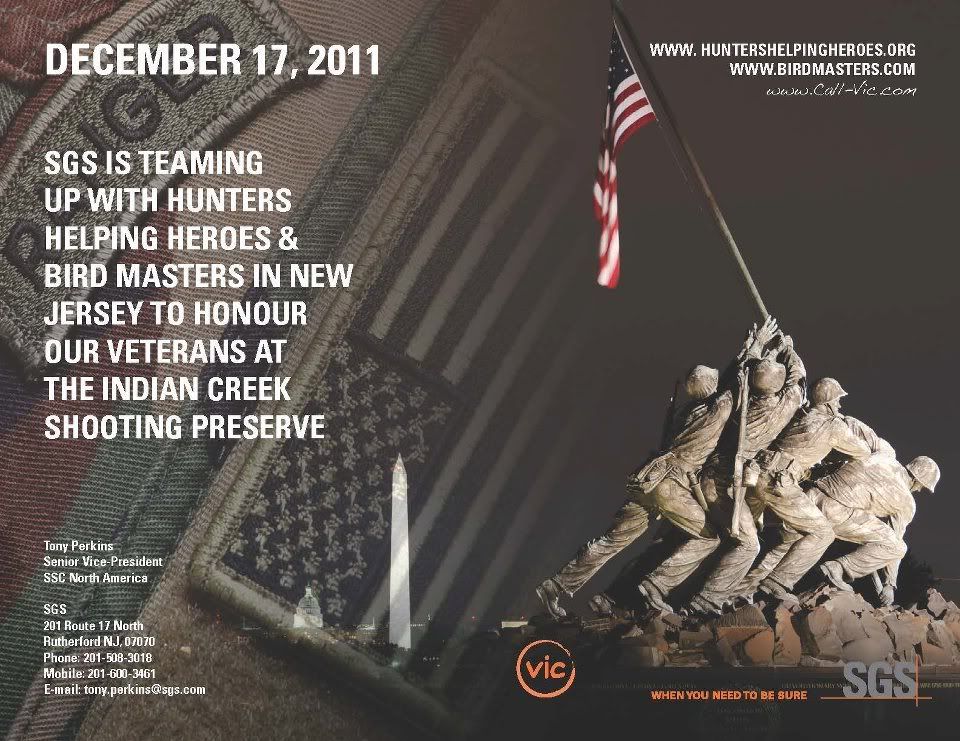 Right now, we are still trying to get some donations to make this hunt more of a success but it is here that I turn to our fellow NJH members asking for help. We are in need of two more good bird dogs to help at the event. I see many pictures of dead pheasant lately and we are hoping that we can get the support of some folks to offer up some bird dogs.
If you or anyone you know has some quality bird dogs or would like to make a donation (shells, shirts, hats or any other gear that we can toss in our give away bags) it would be greatly appreciated and extremely helpful.
Tony Perkins has taken the lead on this project and since I will be headed to TX next Sunday for the Purple Heart Whitetail Hunts, any information or questions can be answered by Tony. His contact information is below:
[email protected]
His NJH tag is "trperk"
Thanks so much and feel free to respond in the thread or contact Tony himself,
Ryan Miller
Hunters Helping Heroes