Discussion Starter
·
#1
·
Hey everyone! I was sitting here today, thinking to myself..alot of people on this site do not know how to put up pictures! Especially new people! Well the problem is solved!
I made exactly what you need to do to put up a picture on New Jersey Hunter using Photobucket!
Step 1.
Open up Photobucket and sign in or sign up!
Step 2.
You will get to your home page after logging in! Once getting to your homepage press the Blue button that says "Upload Images and Videos". After you are done choosing your files, Photobucket will automatically upload your picture files.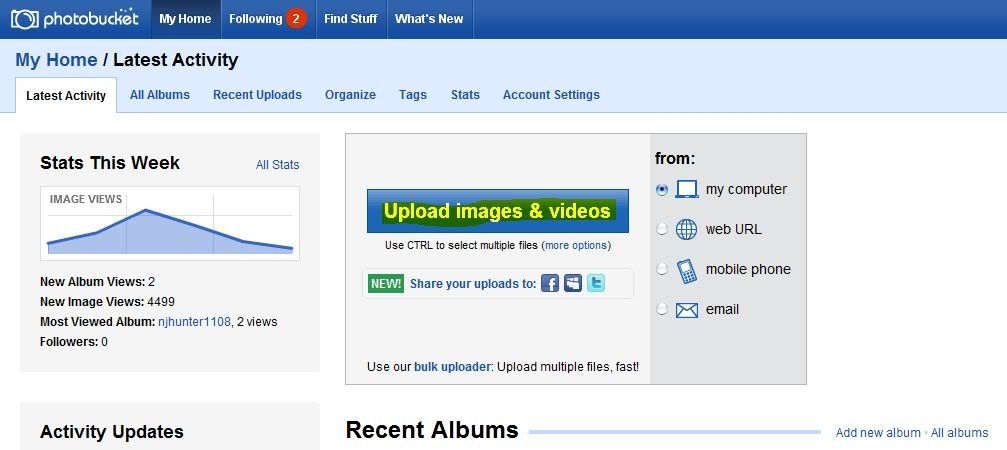 Step 3.
Name your photo(s) if you wish (not mandatory) Then press "Return to Album" at the bottom in the page!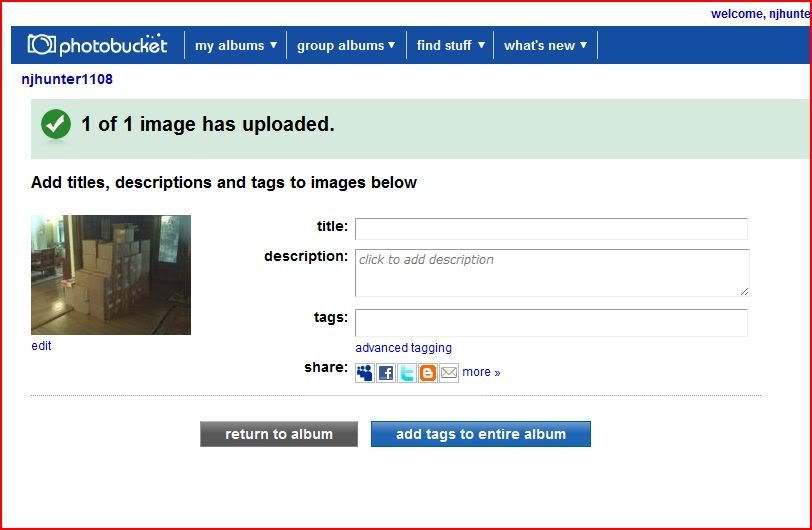 Step 4.
Photobucket will bring you back to your home screen where you can see all the photo's you have just uploaded! By scrolling over the pictures, a drop down menu will show up.

Step 5.
While scrolling over your pictures or clicking your pictures, you will see this menu. (pictured below) For you to be able to post pictures you need to copy the IMG Code!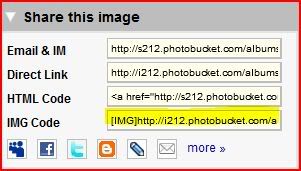 This picture is an example of a picture that you click on..notice in the bottom left corner there is the same box with the IMG Code!
Step 6.
Copy the IMG codes into New Jersey Hunter! You can paste as many IMG codes as you'd like..just separate them with a hit of the enter button!
After pasting, submit your thread!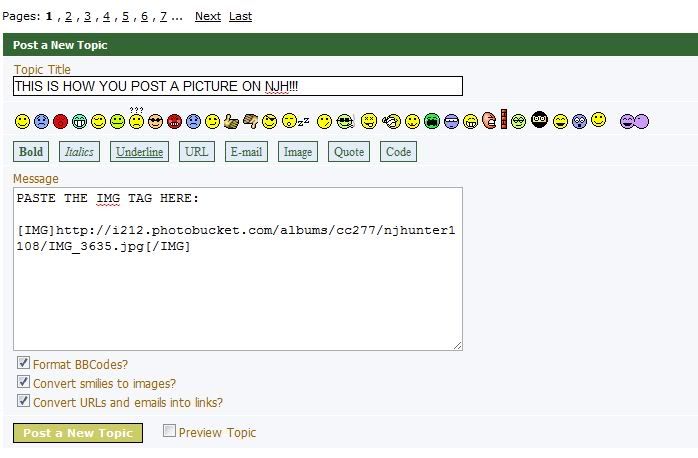 Thats it! you have just graduated Remingtonman's Picture 101 class.. congrats!
Any questions just ask! Hope it Helped! [up]