Discussion Starter
·
#1
·
People that know me, see this type of stuff posted on Facebook often. But I am working.....ok experimenting, on a salami recipe I can make with lean venison.
This was a test run with pork.
Salt, Blk Pepper, Dextrose, toasted and cracked fennel seed, garlic, red wine, Cure #2 and T-SPX starter culture.
Ground all through the coarse plate and stuffed into beef middles. Added netting when finished.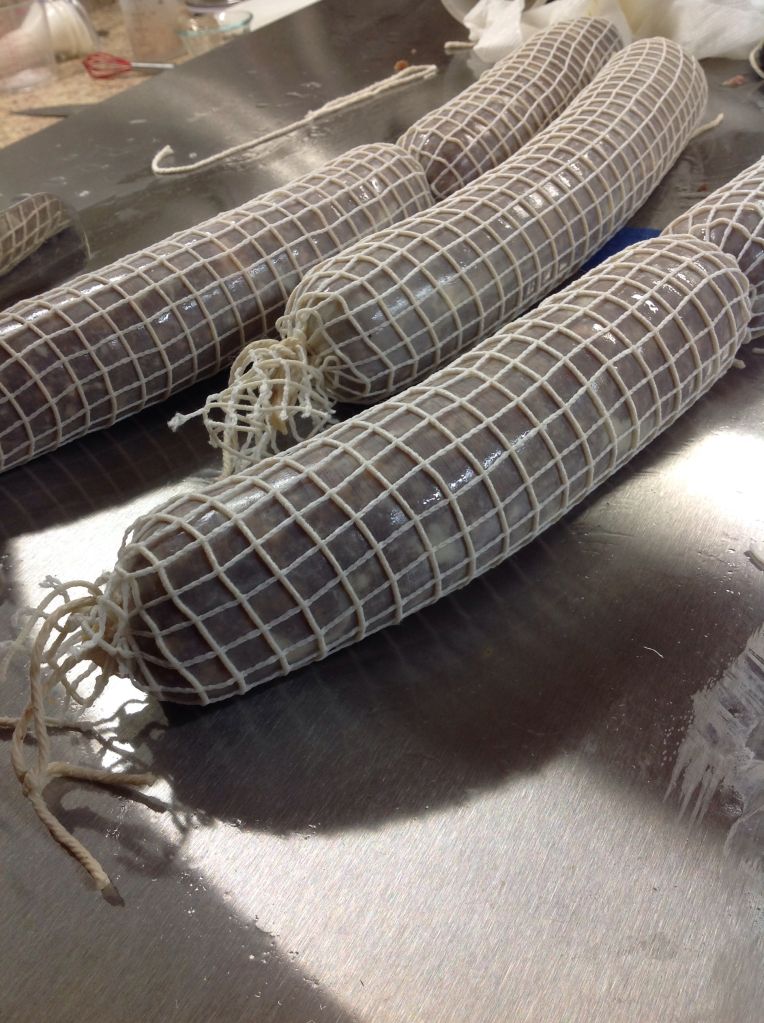 I put these in a 83F environment for 24 hours to get the PH down to a safe level.
Ready to come out.
I put these into my curing chamber and to get to @42% total weight loss. Chamber is running at 55F & 75% R/H.
I came back from my Texas hunt to find these finished. 44% weight loss.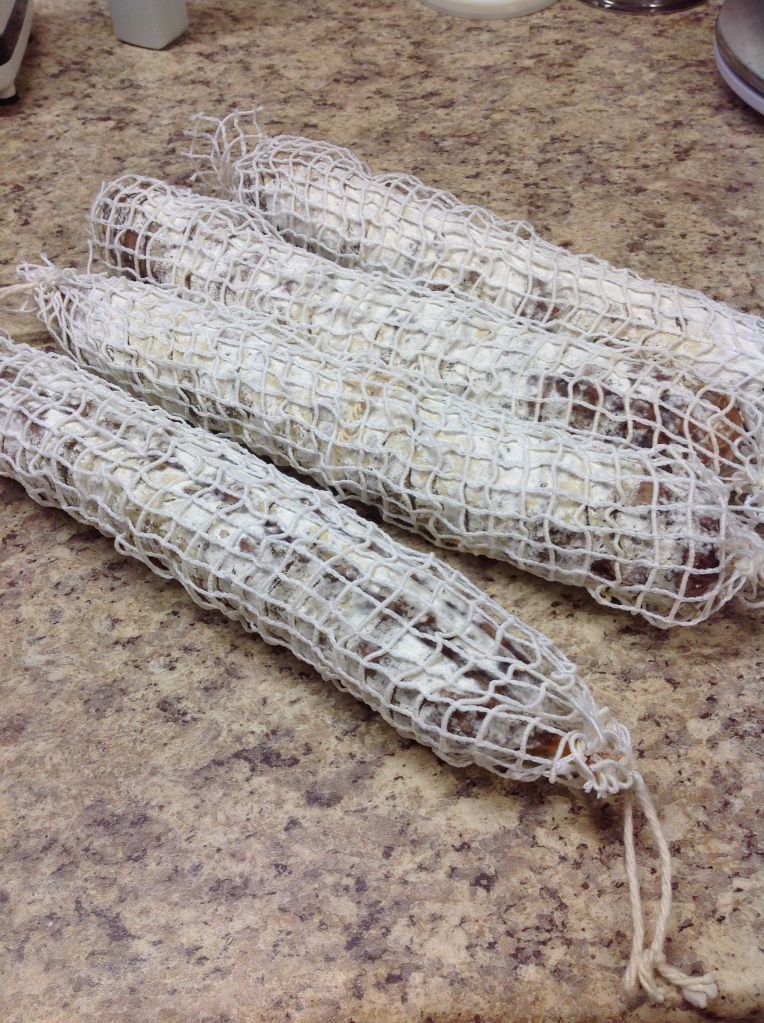 Normally I would let these cool down in the refrig for a day or two before slicing, but I was anxious to see the results.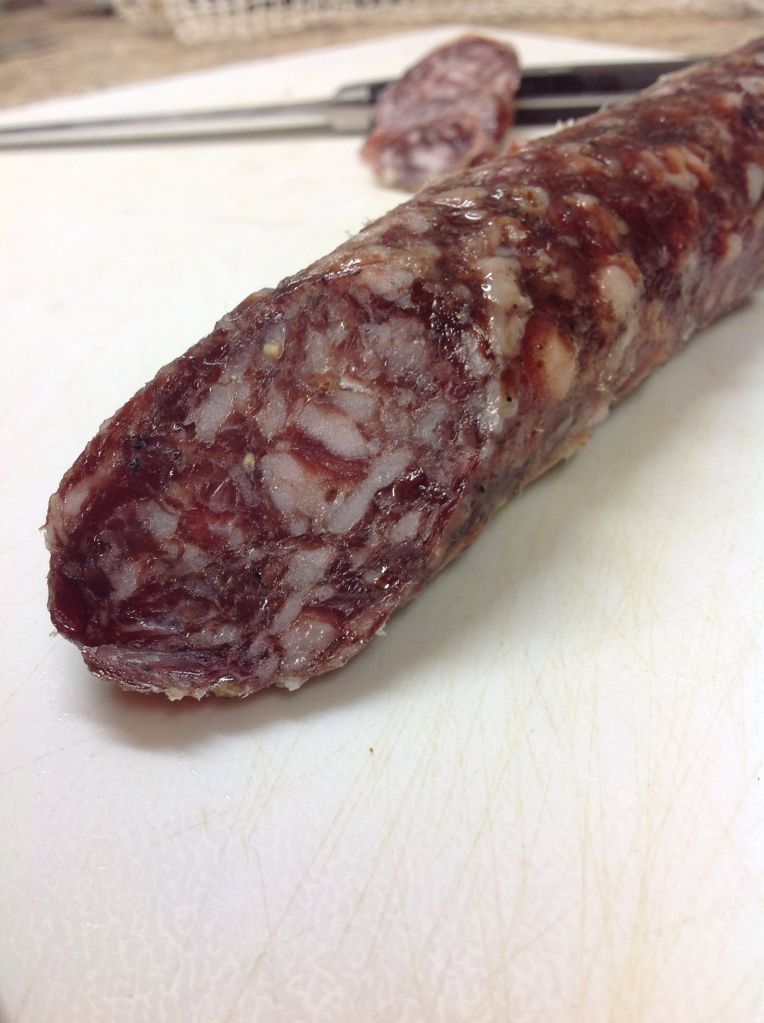 I'm happy with the texture and the flavor will be tweeked a little more. These will make some nice gifts for family and friends.
Working on the next batch now, this has a red pepper blend powder given to me by a friend at another forum. I also used 4lbs ground pork and 1lb of ground Elk for this next batch.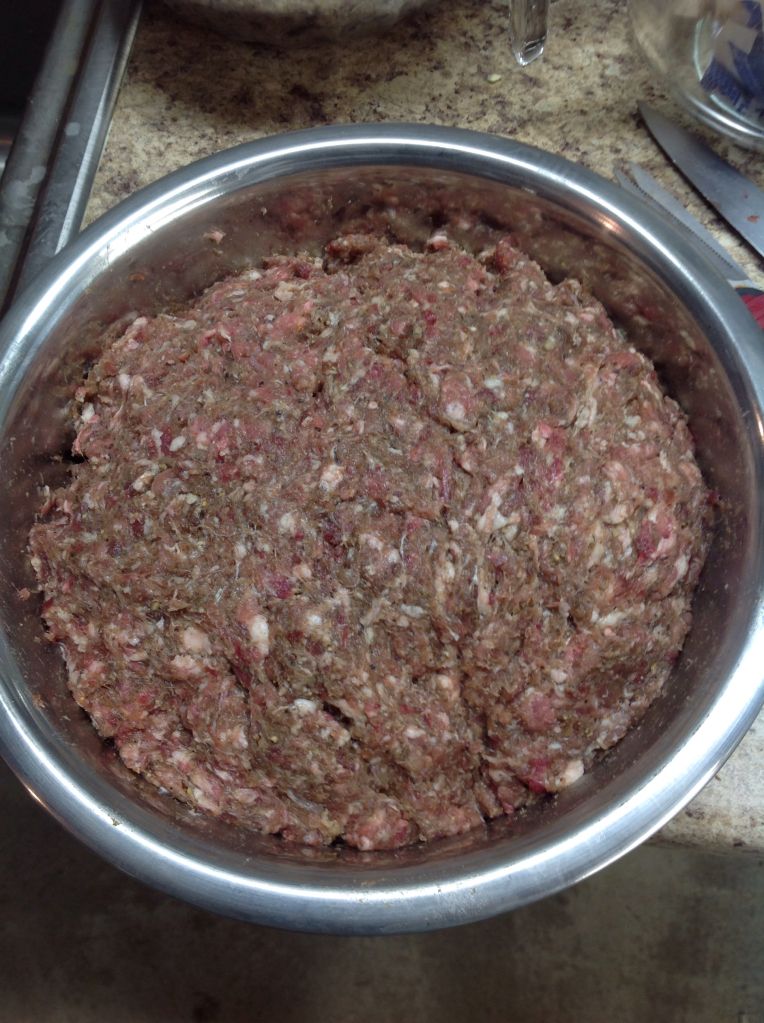 If it goes well, I'll probably bump up the game meat to pork ratio. We'll see what this looks like in another 3-4 weeks.
Thanks for looking.