Discussion Starter
·
#1
·
Last year I was lucky enough to kill a nice bear but ran out of time for my buddy NB6624 to kill one. So this year he was behind the trigger while I ran the camera. We decided to head back to the same spot where I killed my bear last year in hopes of a repeat. Went in for the pm hunt and around 4:40pm Nick said, it feels like De Ja Vue as a big bear stepped out into view of our set up. After what seemed like forever the bear gave Nick a 25 yard shot and he placed a great shot on the bear. Bear went about 30 yards and it was over. Great hunt with a great friend and De Ja Vue is alright, especially when you get a great kill, which helps manage the bears and you enjoy the great American tradition of hunting[up]
Great to see a lot of hunters at the Whittingham check station tonight with many bears. Bear plan is working and huge thanks to the Div of fish and game for their hard work.
Also great meeting some other NJH members and congrats on your bears.
Here is Nick with his awesome NJ Black Bear. Big old sow that came in at 291pounds and some change live weight. Congrats again buddy[up][up][up]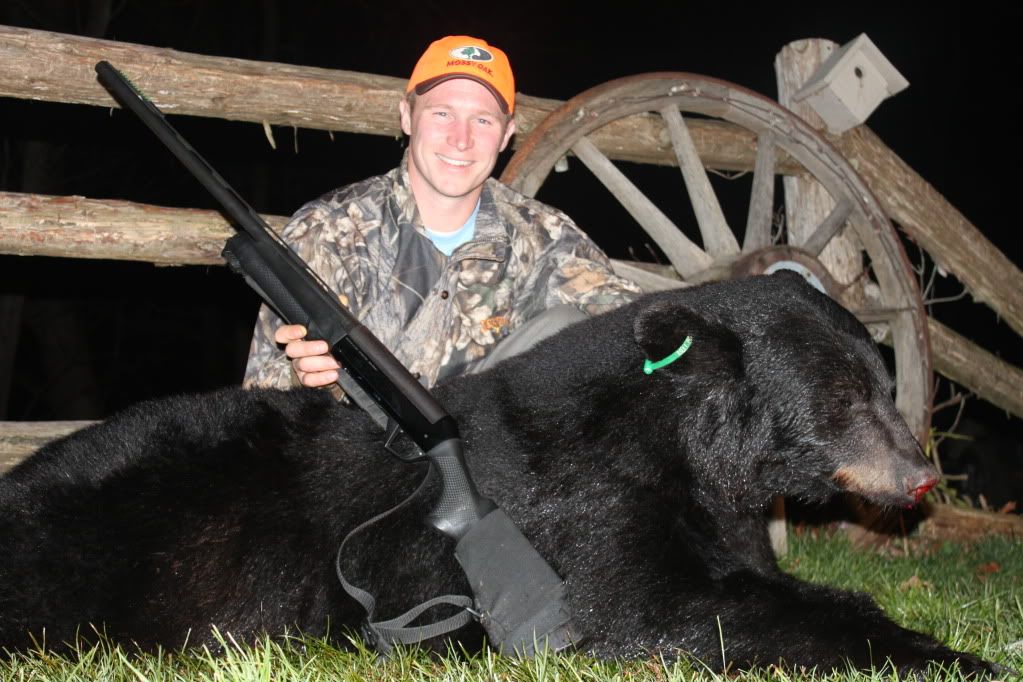 SS!