Discussion Starter
·
#1
·
I shot some broadheads today to see how they would fly with my set up.
1st was a 100 grain Razorcap: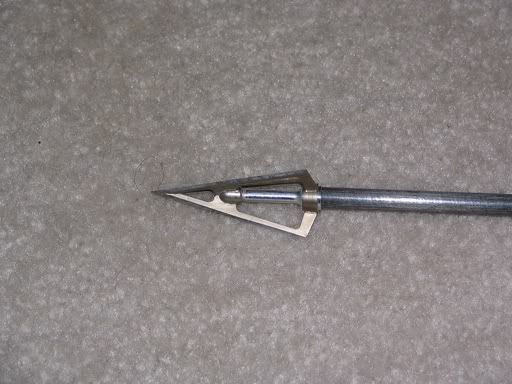 They flew very well, and had good 1" group at 20 yards. Awesome penitration, to the feathers on a McKenzie foam block target.
2nd was an 85 grain Shockwave: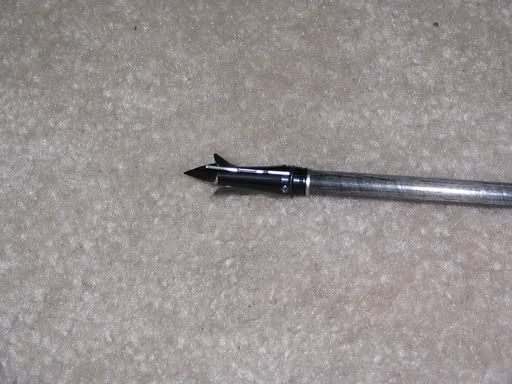 Very accurate, but did not penitrate like the Razorcaps!
3rd was my broadhead of choice for the last 5 years, a 75 grain Satellite Mag: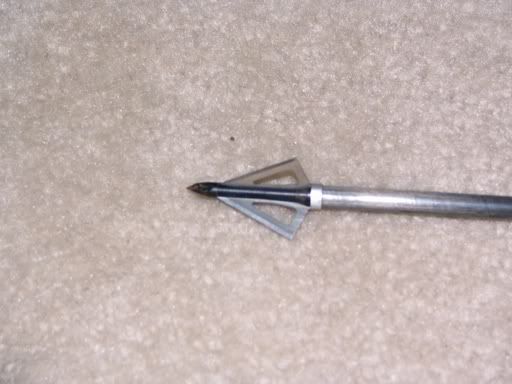 Flew like experience told me they would, just as accurate as the Razorcaps or the Shockwave. Penitrated better than the Shockwave, but was short of the Razorcap.
Wish I had pictures of the shots but I didn't have my camera with me, so here I hope this satisfies everyone!!!