Discussion Starter
·
#1
·
Well the weather finally worked testerday for an offshore trip for tuna. The weather didn't start out too well when we reached the fishing grounds. There were 5-6 foot seas with 20 MPH winds. It was OK to fish from the boat, which we did and caught plenty of skipjack tuna and huge bluefish, but that was not what we were after.
The winds and seas died down a bit and the Capt. decided to head another 25 miles offshore. When we got there the conditions were much better and as soon as we got there he marked a good amount of bait and tuna.
We threw my kayak off the boat and I started jigging and within 5 minutes I was hooked up to a nice tuna. The fight lasted about 30-40 minutes and the last 15 minutes both me and the tuna were at a stalemate with no one giving an inch. It was like being hooked to a car and trying to move it.
When I finally had the tuna to the boat, my friend came around in his kayak and made a perfect gaff on the fish.
We kept this one and then my friend hooked up after me and I tail gaffed that one, we took a few pictures and it was released.
We saw a huge dead sea turtle on the way in with it's own little eco system around it. There were mahi-mahi and many different kinds of bait fish and birds all around the turtle.
Here are a couple of pictures.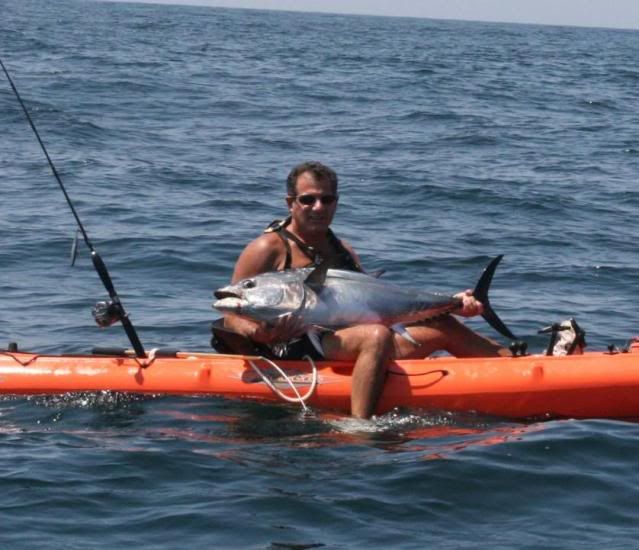 Here is my friend hooked up.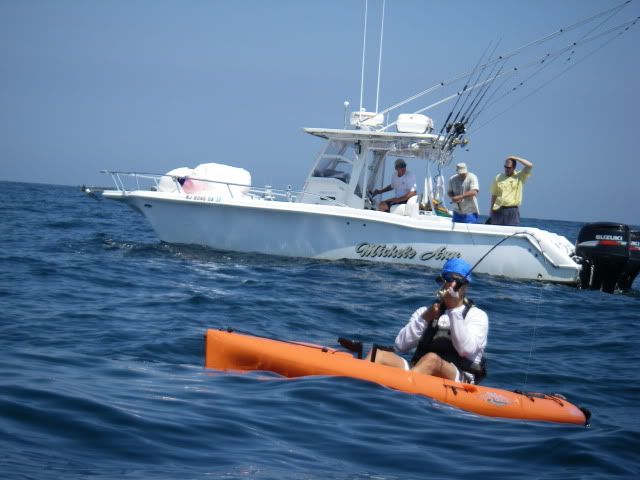 here is the turtle.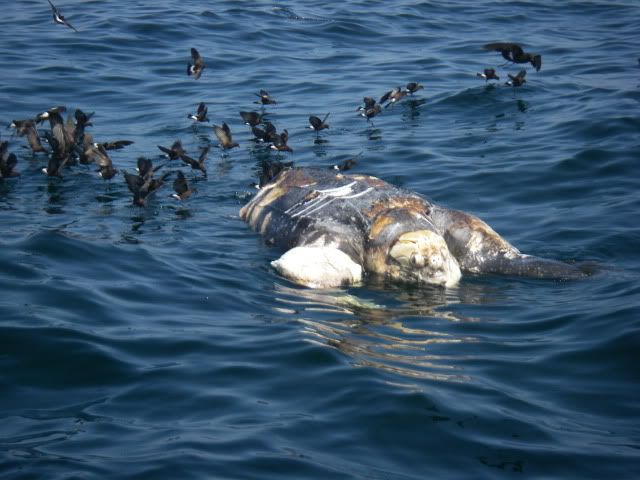 Danny V