Discussion Starter
·
#1
·
My good friend Steve Taggart told me the Drakes are on and I should get up here asap. I loaded the pontoon boat and off I went.
3 1/2 hours later I was in the water at Fishs Eddy on the East branch of the Del. in NY. Tons on bugs, green drakes, sulphurs, iso's & a few march browns. Just not many fish up feeding.
The 20 + mile per hour winds didn't help. Fish started to work along a nice grassy bank when Steves guest took a HUGE 23+" brown. (Sorry bad angle)
[ A short time later in a small channel behind an island.
I hooked and landed my first East Br brown. A solid 20 incher.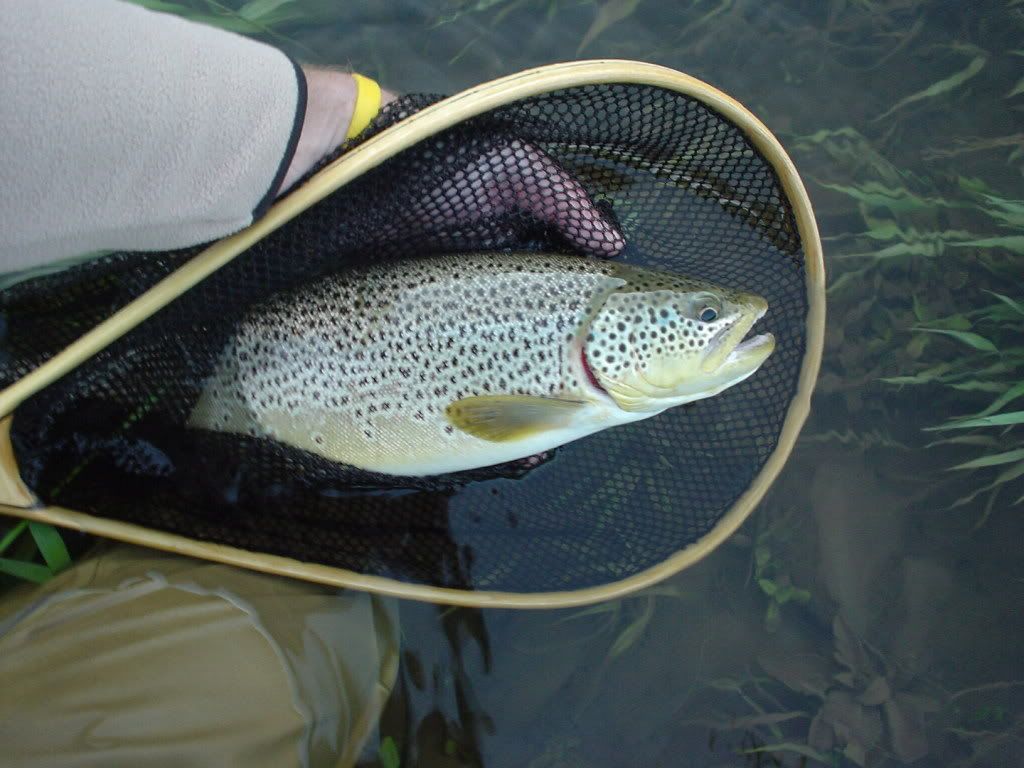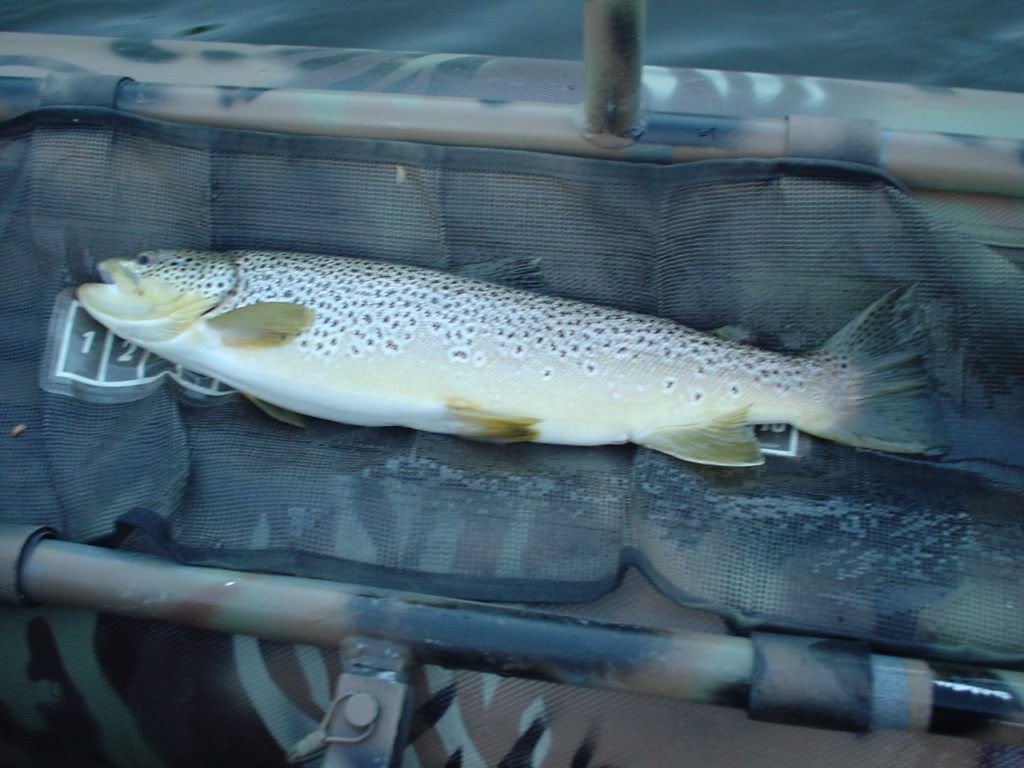 The temps dropped real quick and shut everything down.
Monday we decided to do the same float this time in Steves boat. A lot less bugs and wind but not much in the way of rising fish.
I had one trout follow a big woolybugger back to the boat but no take. Drifted down the second pool and pulled my fly out of the mouth of a real nice fish.
Set up on another fish only to have it miss my fly in some real fast water. [wallmad] fish 2, Larry 0.
Steve saw a rise under the bridge and a foot off the shore.
Half a dozen casts later and this thick 19" inch Bow was in the net.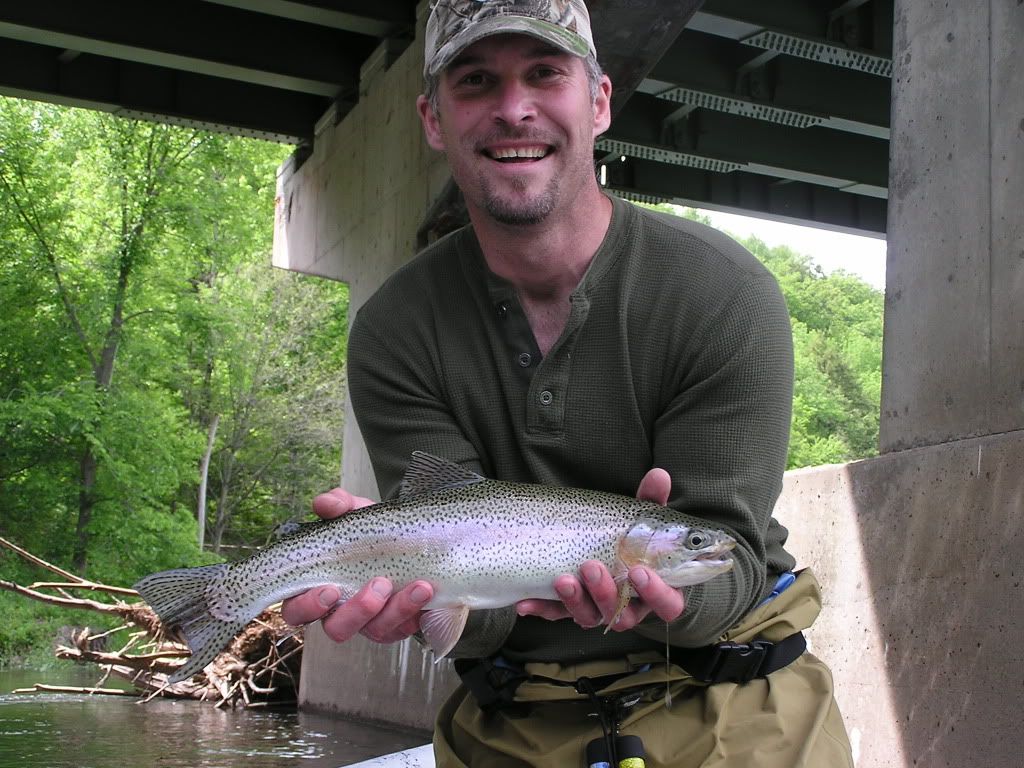 After a few high fives and a beer we drifted around the corner and half way through the pool. Steve said he saw a small rise/ sip off the bank. I said take him and three minutes later Steve was into his backing and I was rowing after this 22" brown.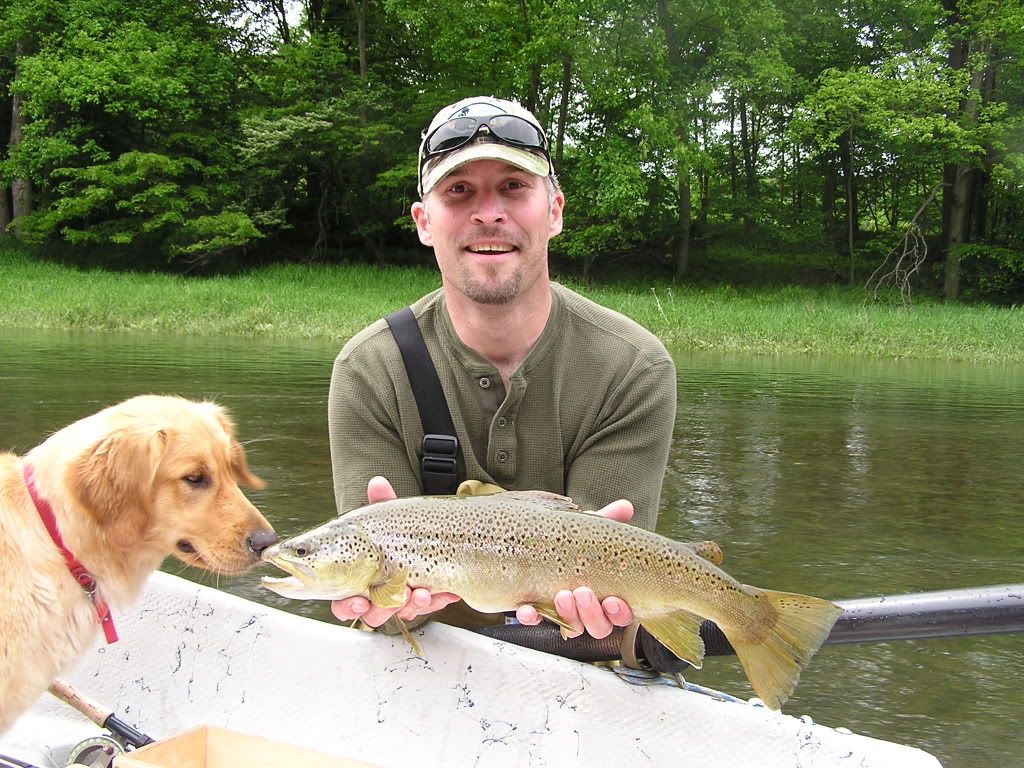 WOW! What a day so far and it's only 3:30.
We worked our way down river covering more fish.
I took the next two trout in the same pool fifty yards apart.
This 18" brown
Then this fat 18" Bow
We were seeing swams of drake spinners/ coffin flies but they were still up in the tree tops. So we decided to keep going down river to find more rising fish & get closer to the take out. Same thing happened as the night before. It got a little cooler and the bugs shut off. Over all it was one of the best floats I have ever done. Steve and I had a blast.
We caught 7 of the ten hook ups. Saw new river and took some awesome fish.
This last pic is of a green drake I had in a waterbottle from the night before.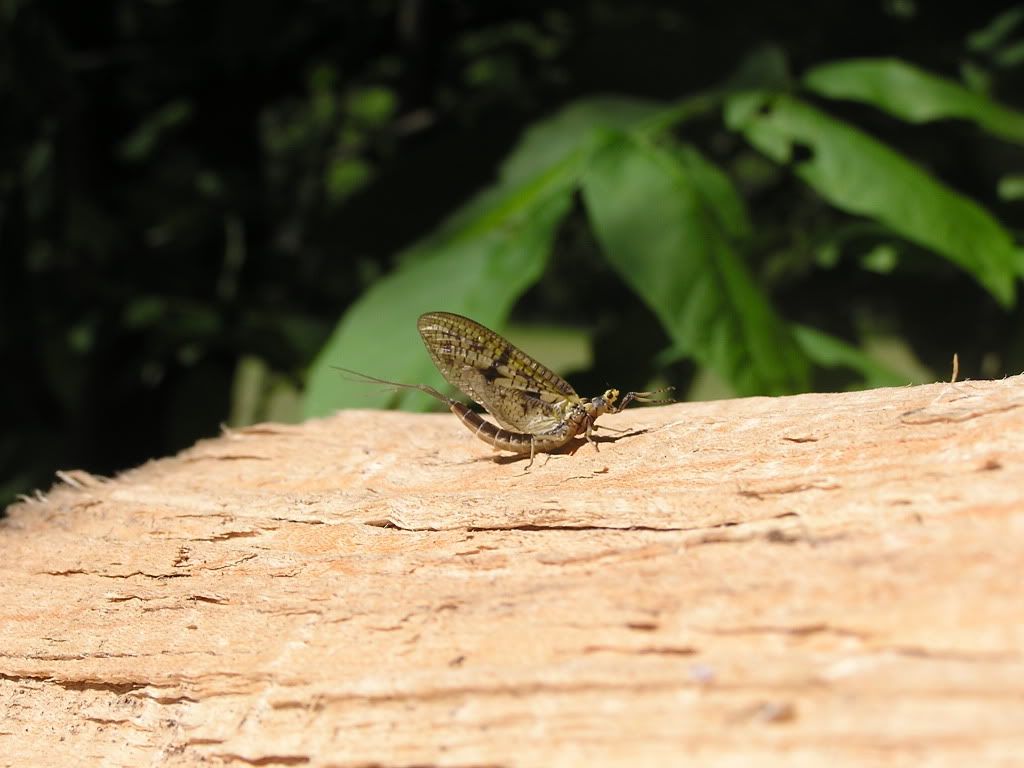 Hope to get back soon.
Anybody interested in a great day fishing with a fantastic guide.
Call Steve Taggart- TroutBound Guide Service @ 201=218-5776.