Discussion Starter
·
#1
·
Friday morning had the customers from the carwash Pete and Tony chartered. Perfect conditions right from the start. We head out at 6am and got bunker. Ran out until I marked fish and set up.. Well Tony informs me he has never caught a striper. So of course not only is Tony first fish a good one but a trophy bass weighin in at 30.7lbs..Then his second fish was 26lbs./. Now Pete was hooking up but every fish came to the boat open mouth and spit the hook, until he managed a 28lb bass.. The guys werent set hooks hard enough.. We had 12 solid fish to the bass only to watch them swim off.. Not bad for first time Striper Fisherman.
My pm trip with JRHUNT and Carwash ED started off promising also. perfect conditions, ran out got the bunker and off to the grounds. I set the hook and JR was hooked up on a good fish only to have it come undone??? The Carwash ED hooks up on a Striper .. 30" fish.. Then the bite died off.. I made numerous stops marking fish every where.. No Takers..
Sturday Morning Trip with Luv2hunt.. FOG FOG FOG and rough Sea's .. good job weathermen.. We got bunker and headed out.. I made a lot of stops with no takers.. My goal was to try to his 6yr old a great bass The weather just killed the bite.. I started pulling some rigs and the little man was pulling in blues. Tough day but He was a trooper and the best first mate.. Hopefullt Luv2hunt will post a pics with his big blue....left the camera in the truck on Saturday.. not good!
Thanks Capt. Joe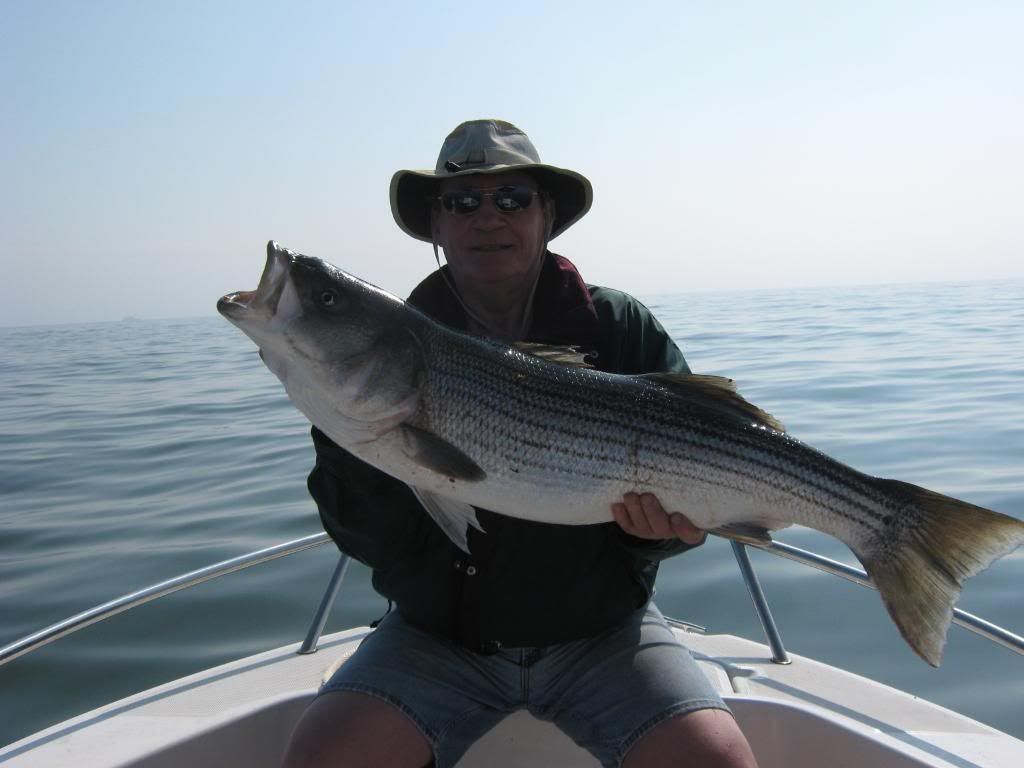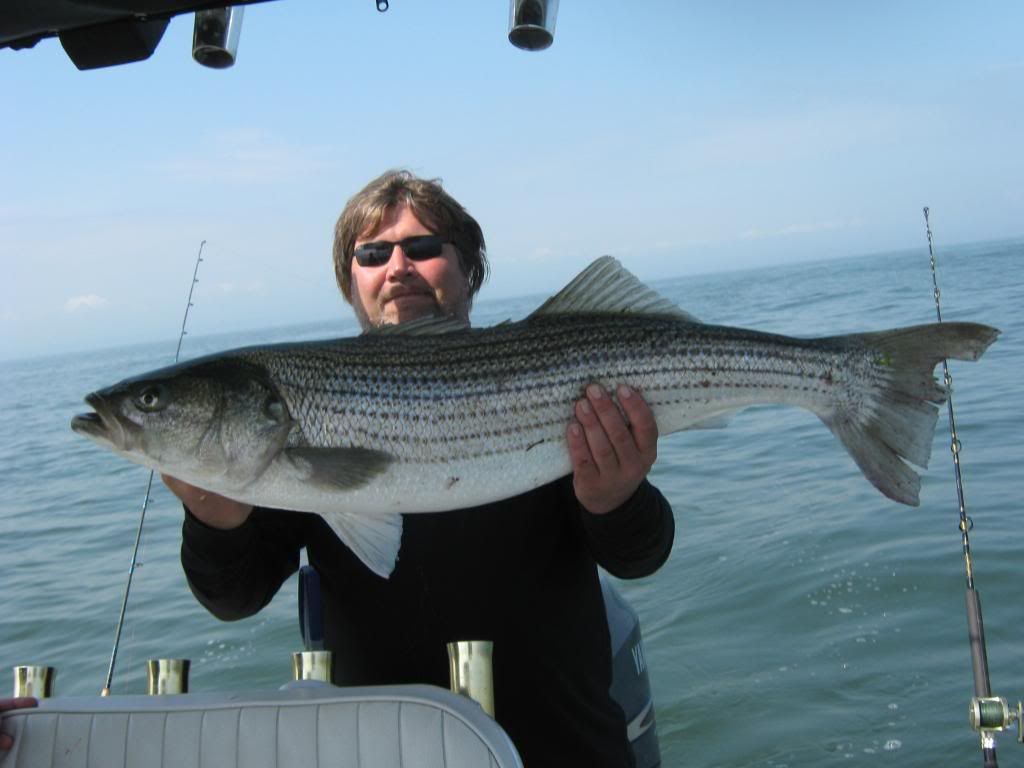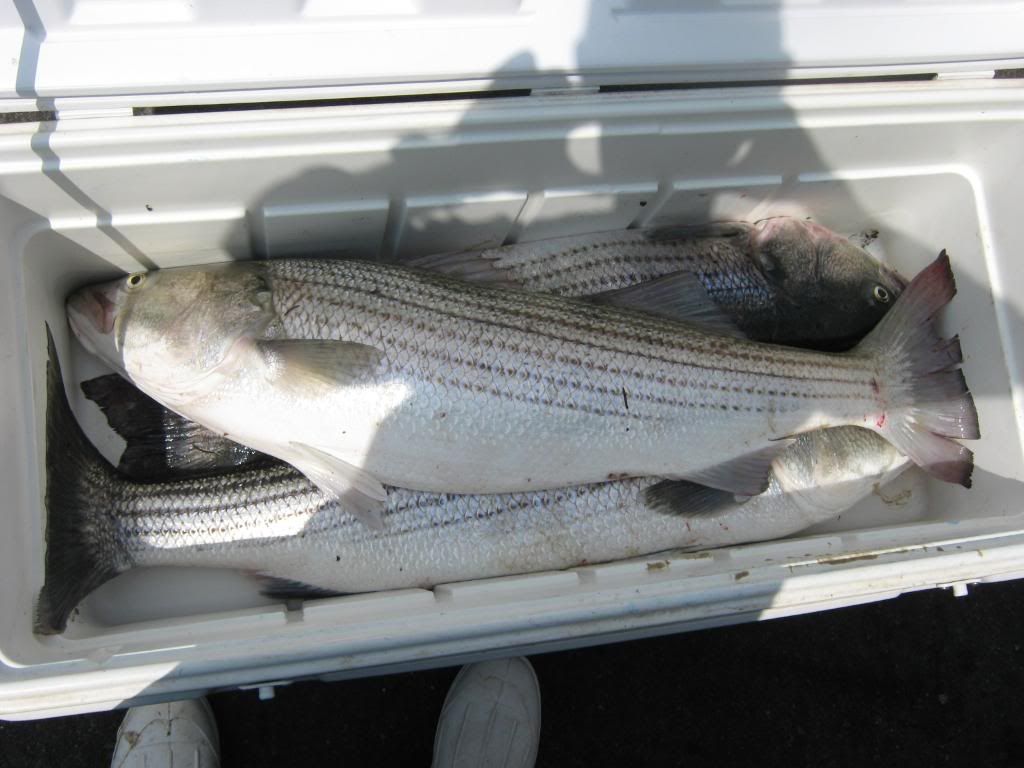 pm trip