Discussion Starter
·
#1
·
I along with Hunter810 and NB6624 just returned from the 2012 Archery Association Show in Columbus, Ohio. Was invited there by the really great people from Ozonic's to share my buck, which I took this past opening day. I wanted to share with my fellow NJH members some pics of the event, some of my friends that where there and some new bowhunters I had a chance and pleasure of meeting. The ASL cancer fund, called the Baldy awards raised over 56,000 bucks to fight cancer and it was raised by us, bowhunters[up] So here are the pics.
Here is the Mossy Oak area
Here is the Ozonic booth with my buck as well as a NC buck top and a monster from Ohio
Here is a check being presented by funds raised by Lumenok for 16,000 in the fight to defeat breast cancer[up]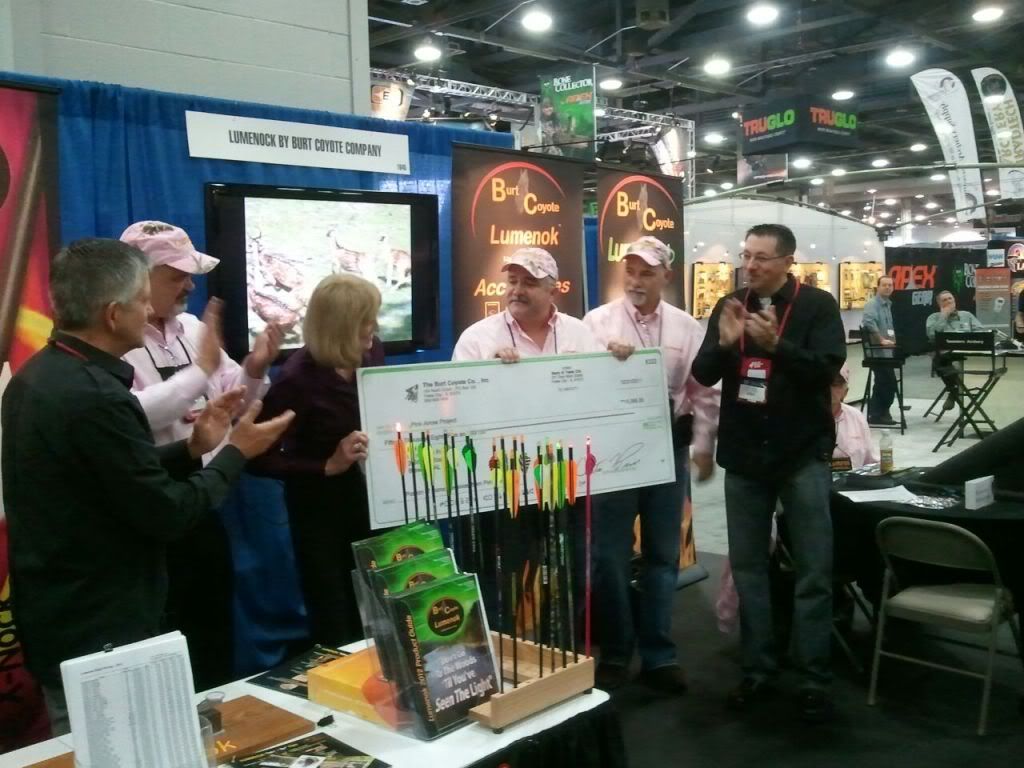 Here is the new world record mulie velvet buck
Here is Doc Leonard who spearheads the cancer fund and has saved lives and kept many alive to enjoy more years then they were given due to his research, which is supported almost by hunters[up] He is a true Hero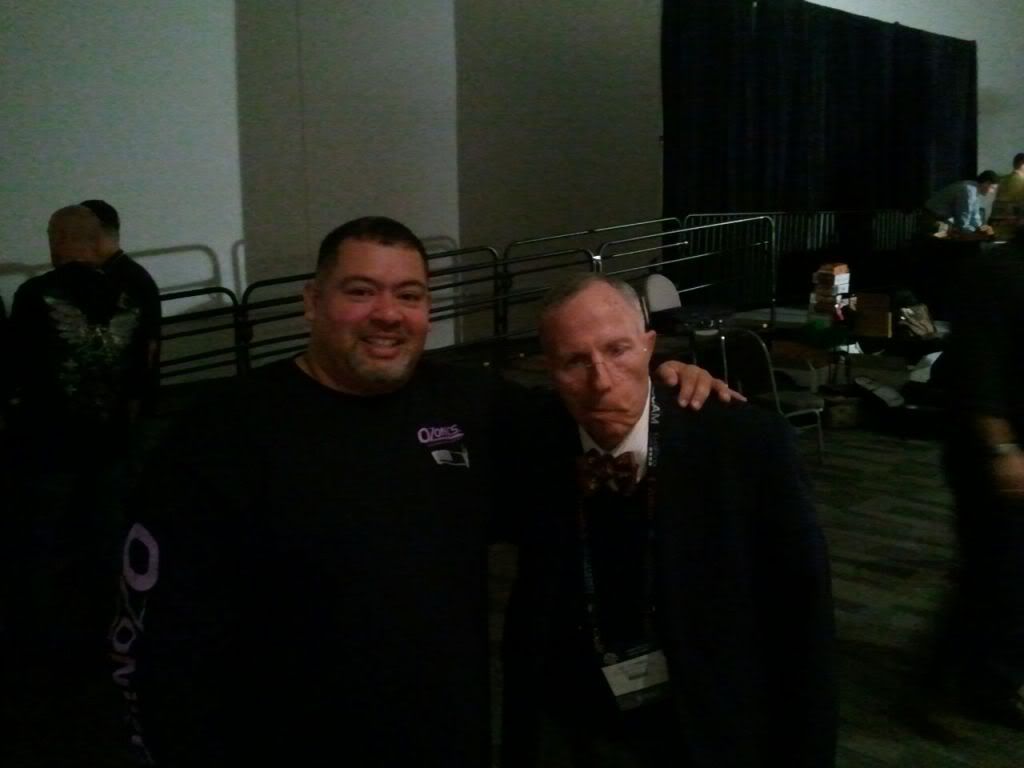 Here are some of the ladies who hunt on TV just before they have their hair cuts in an effort to raise $$ to fight cancer. Nicole from Driven TV, Michele from Muzzy, Kandi from Whitetail Freaks, Vicki from Archer's Choice and Angie Denny
Here is a young man who is facing a life threatening condition with extreme dwarfism
and a brain condition. Yet he loves hunting and had his hair cut in helping raise funds to fight cancer[up] Here he is with me with a special flag that was auctioned off to raise $$. Live everyday to the limit.
Here are some of my good friends
Dennis from Ozonic's, Will Primos, me and my buck
Myles Keller a bowhunting legend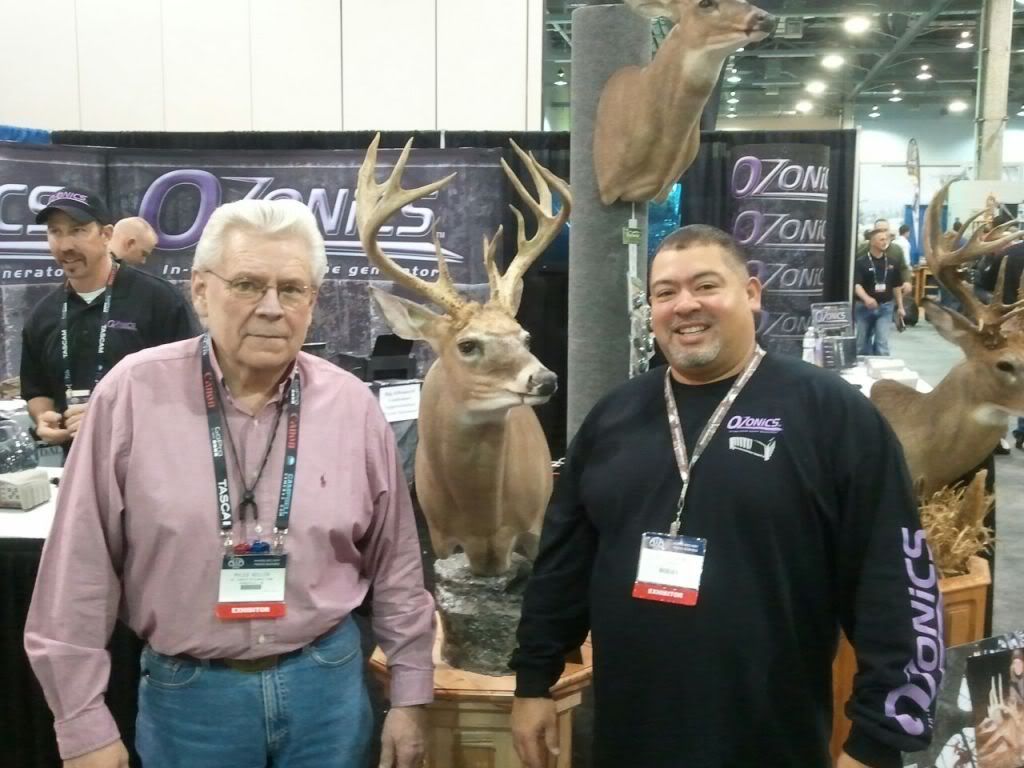 Here is Jodie and Weston, Pigman and me
Tink and me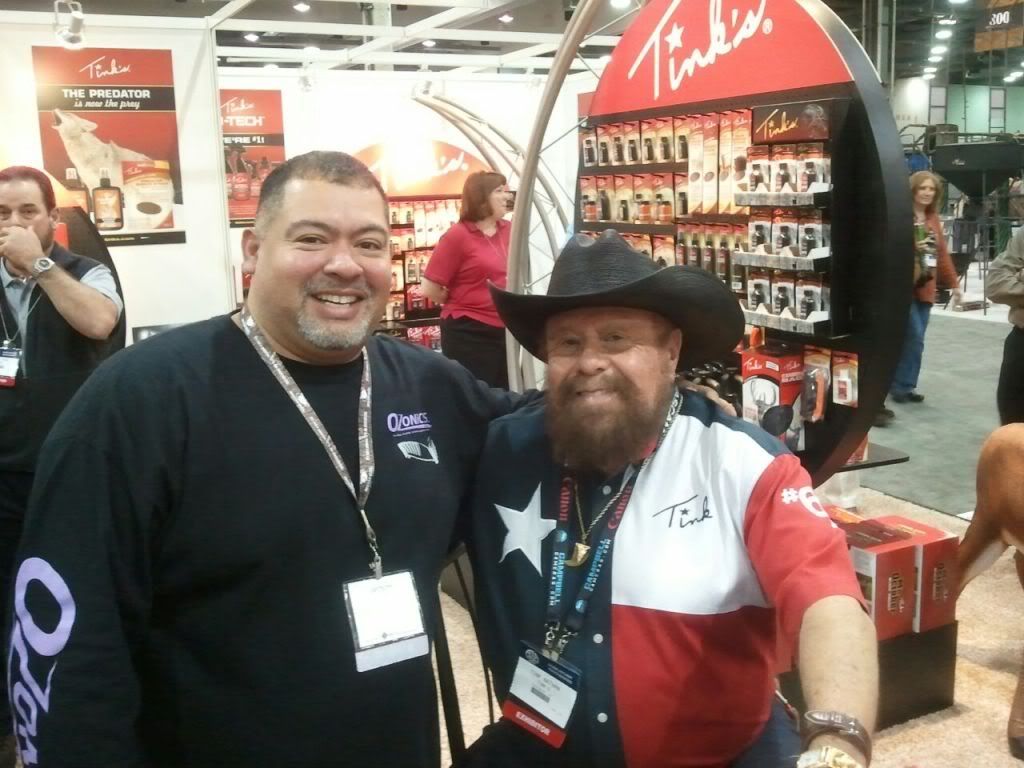 Keith Beam who had his hair shaved in honor of his son who he lost to cancer. Great hunter and a great dad fighting so others will not have to endure what he and his family has had too.
Some new people I had the pleasure of meeting
Here is a real killer and not only in looks. Melissa Bachman from North Amercian Hunter.
Willy the Duck Commander Boss
Jim Shockey
Roger Raglin
Don and Kandi Kisky
The Drury brothers
Lee and Tiff
Matt Huges
Tim Sylvia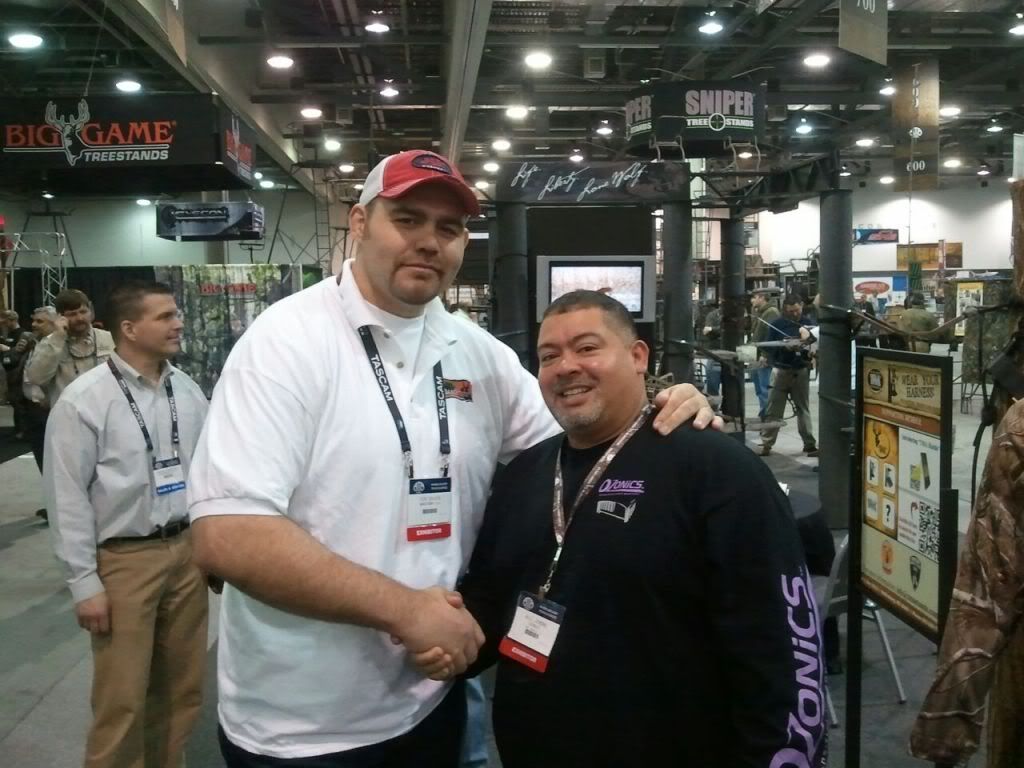 A real American Hero. One of our US Armey soldiers who stood in the base camp as our boys overtook the base where Bin Ladin trained the terrorist that attacked us. US Army[up][up][up]
All in all a great trip and have to tell you. Each person you see above where really great people and great to see that our sport is doing well and hope it continues this way[up][up][up][up]
Want to say thanks to Frank and Nick for the help and Good Times, Good Times[up][up]
SS!