Discussion Starter
·
#1
·
I decided this summer that after the general buck season I would take my 5 yr. old son along on some of the any deer days with either the muzzle loader or the shotgun. I thought it would be prudent to utilize the added concealment of a ground blind. I purchased a Double Bull Matrix blind. I am very happy to report that it performed flawlessly!
The Blind and the Boy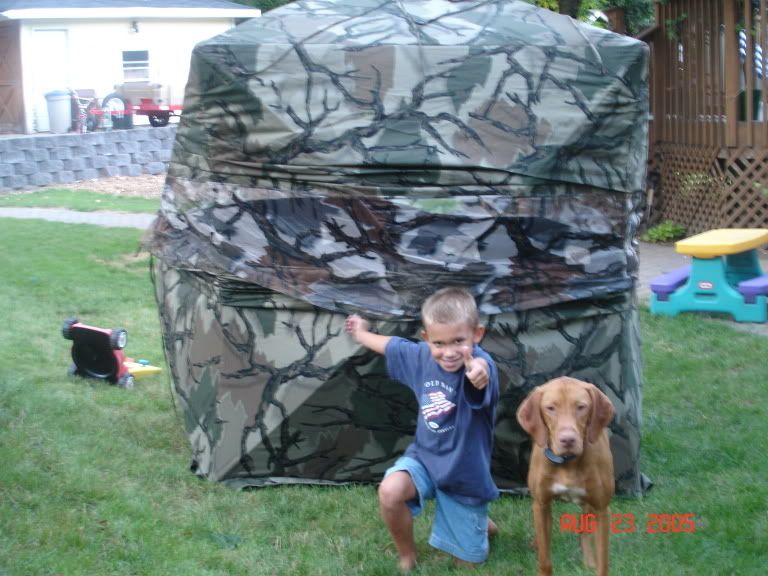 What I hadn't planned on was the frigid arctic blast we had on Tuesday night into Wednesday. We woke to temps. that which I have never hunted in during my 25 years of hunting. My whole idea was to make my sons first deer hunt fun and productive and the unusual cold blast was less than ideal. I put a little propane heater in the blind and 2 collapsable lounge chairs in the blind. I had been baiting an area pretty heavy the week prior to keep deer sightings up and Tuesday eve we headed out. At 4 PM we had 2 deer come in and after close inspection we determined they were button bucks and while my son really wanted me to shoot I convinced him that they might be next years buck so we should let them walk. Some turkeys then came in (10 ft. from the blind) and spooked the 2 buck fawns away. Right about now I was starting to second guess my decision not to shoot the little ones when a small doe came in. I checked for nubs and told Travis I was going to shoot... Man was he totally excited!!!
Our first Father and Son Kill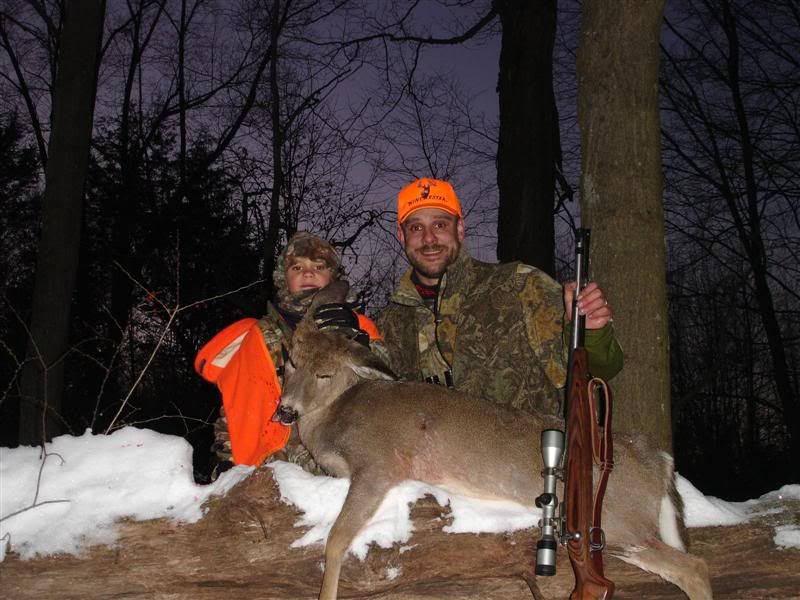 View From the Blind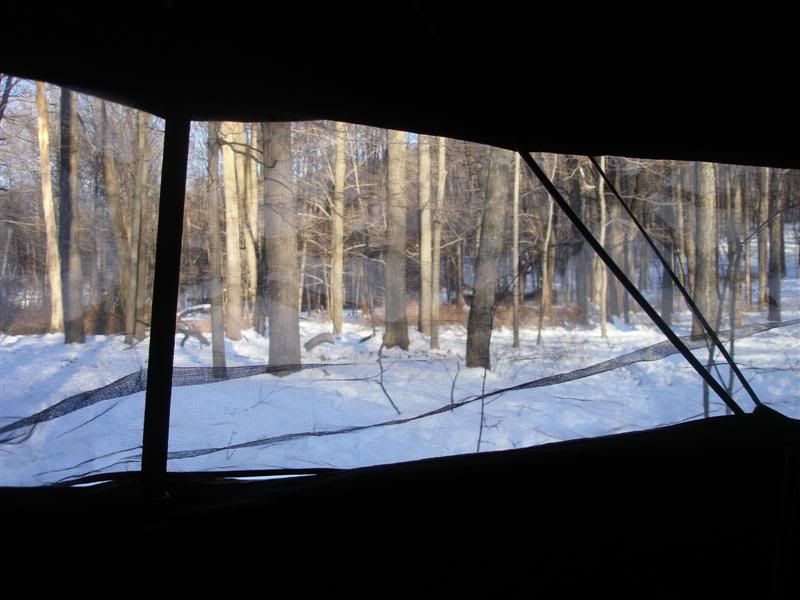 Comfort of the Blind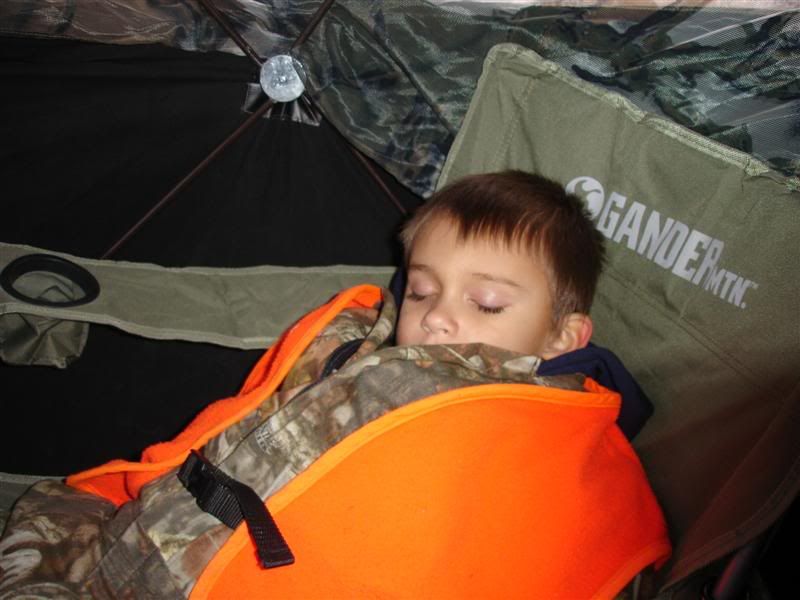 The next morning we got to the blind just before sun-up and it was wicked cold -11 on my truck thermometer!!! I gotta give the little guy credit he made it until 9 AM and we didn't see a thing... We went to the cabin for some hot cocoa and a nap and were back in the blind by 2:30. At 4 PM a group of 3 came in and I took the biggest of the lot.
Second Father and Son Kill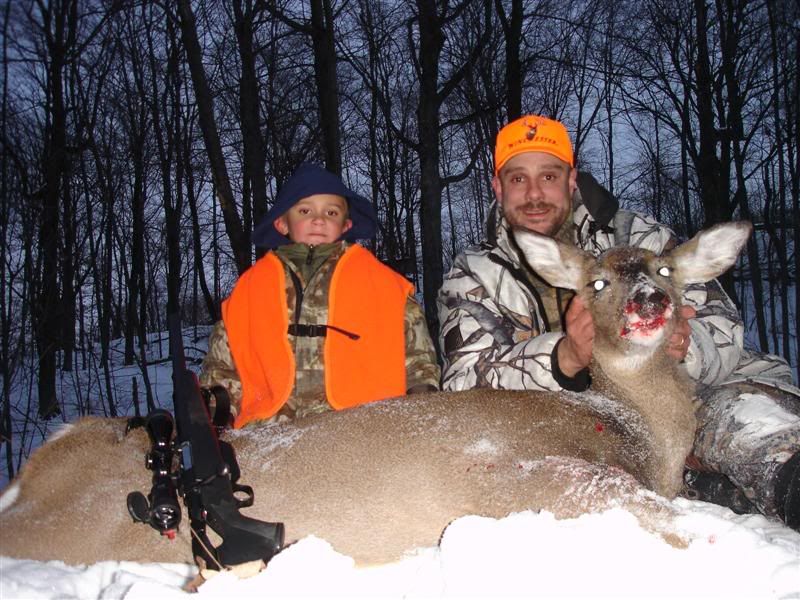 It's really nice when a plan comes together. I can honestly say it was the best day and a half of hunting I have ever had. On the way home he said thanks for finally taking me Dad I'll never forget it... I think I'll be smiling for a month!!!!!